It's the last Thursday in November, which means it's time for your free December 2019 desktop wallpapers! This month's wallpaper was entirely created in Procreate, with just the dates added in using Photoshop and my font, Miss Magnolia. I've wanted to try a ribbon style lettering wallpaper for awhile and December felt like the perfect month for it! If this is something you'd like to see a tutorial for, leave a comment and I'll put it on my list! For the dates, 'R' is for Thursday, to distinguish it from a same-sized Tuesday 'T' at a glance. 
The download includes the December 2019 desktop wallpapers in two common resolutions: 1280x1024px and 1920x1080px, with and without dates. I've left the year off of the 'no-dates' versions, so you can use it for any December in the future, too! If you download these wallpapers often, please read below for an important update about 2020.
Pin it for later!
I like to recap the month and look ahead in these wallpaper posts. Here's what's coming up in December!
December will be all about recharging over here. Our daughter, Tuesday, was born December 28th last year, so we're really excited to celebrate her very first Christmas and first birthday in the same week! Outside of that, Spence and I will spend some time planning out content for 2020. If there's anything specific you'd like to see, please send me an email or leave a comment below! I hope you all also find time to relax, allow time to recharge and enjoy the holiday season!
Now, an update about these monthly wallpapers:
This October, I started a new monthly series called Style Studies. In each episode, I walk you through a popular lettering style and include free printable and Procreate practice sheets so you can follow along. This series is reallllly time intensive to put together (more than I anticipated it would be, actually). I want to serve you with my absolute best + strongest content possible, so I will not be publishing new desktop wallpapers in 2020. There just isn't enough time in the month to do both and do both well on top of creating other tutorials, courses, providing support, etc. I've been publishing a new monthly wallpaper without fail since September 2015, so there are lots to choose from if you'd like to dig into the archives next year! I will definitely miss creating them each month, but I hope this new series will empower your creativity much more.
Thank you so much for visiting each month, for your kind words and having a little of my art up on your screen. It has really meant so much ❤️
Let's get to these wallpapers!
Freebie: December 2019 Desktop Wallpapers
December 2019 Desktop Wallpapers
Desktop Wallpapers
File type:

jpgs

Size:

818kb

Minimum software version:

n/a

Wallpaper Usage: These monthly wallpapers are created to be used as desktop or laptop wallpapers only. The artwork is not allowed to be, and should not in any way be repurposed, extracted or altered for any other use.
Previews:
with dates
without dates
Receive special offers on courses + products, a new design file every month plus instant access to the Resource Library!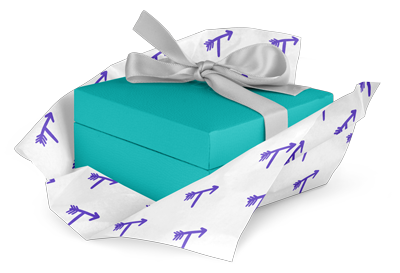 Pick up over 50 design + lettering files as our gift to you when you join the Tuesday Tribe for free!
Congrats!
Please check your email to confirm.