It's the last Thursday in June, which means it's time for your free July 2019 desktop wallpapers! This month's wallpaper was entirely created in Procreate, with just the dates added in using Photoshop and my font, Miss Magnolia. If you checked out my free course, Procreate for Beginners, you saw me creating flourishes in the second project. This month, I wanted to go a little crazier with my flourishing and make it fancy with a touch of gold 😉 The gold is from my Procreate metallic texture kit and you can learn more about flourishing here. All of the lettering + doodles were made using my free Procreate Monoweight Brush (available in the Resource Library). For the dates, 'R' is for Thursday, to distinguish it from a same-sized Tuesday 'T' at a glance. 
The download includes the July 2019 desktop wallpapers in two common resolutions: 1280x1024px and 1920x1080px, with and without dates. I've left the year off of the 'no-dates' versions, so you can use it for any July in the future, too!
Pin it for later!
I like to recap the month and look ahead in these wallpaper posts. Here's what's coming up in July!
We just finished up our first open enrollment of the year for Learn Font Making! I always get so excited after enrollment closes because that's when the fonts start getting made! It's so inspiring to see the artwork coming out of the class and the success stories from new font makers 🙂 If you missed this past enrollment, I'll be reopening the course one last time this year in late fall/early winter. Sign up here and you'll get an email from me once we get closer to the date!
Big things are happening behind the scenes this month! Spence and I are renovating our home studio! Over the last couple of months, we've upgraded our lighting setup + camera equipment and now it's time to rearrange furniture and paint. All of the upgrades are being put in place because I'm going back to weekly tutorials! Some videos won't have a corresponding blog post, so you'll want to subscribe to my YouTube channel to see every new vid.
If you aren't a YouTube subscriber yet, head over here, subscribe and hit that bell so you don't miss the new vids! If you're already a subscriber, be sure to hit the bell icon so you'll get notified of all the free content coming your way. You'll be seeing my face a lot more in the vids now, too + I'm realllly excited to share all the tutorials I have lined up for you!
Phew! Until then, let's get to these wallpapers!
Freebie: July 2019 Desktop Wallpapers
July 2019 Desktop Wallpapers
Desktop Wallpapers
File type:

jpgs

Size:

1.3MB

Minimum software version:

n/a

Wallpaper Usage: These monthly wallpapers are created to be used as desktop or laptop wallpapers only. The artwork is not allowed to be, and should not in any way be repurposed, extracted or altered for any other use.
Previews:
with dates
without dates
Receive special offers on courses + products, a new design file every month plus instant access to the Resource Library!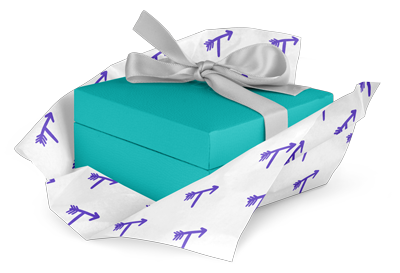 Pick up over 50 design + lettering files as our gift to you when you join the Tuesday Tribe for free!
Congrats!
Please check your email to confirm.