I've been creating more patterns in the last year than I ever have before. Patterns are such a wonderful tool to add personality quickly to designs without a ton of effort, or overthinking. One of the best parts: they can be added to backgrounds, text and design elements with just a click of a button in both Photoshop and Illustrator. Say you have a Photoshop pattern, maybe a watercolor texture pattern, like we created in this tutorial. If you'd like to use it as a pattern swatch in Illustrator, how do you convert that Photoshop pattern file? In this tutorial, we go step by step on how to convert any Photoshop pattern into an Illustrator pattern swatch in a few quick steps. Read on for everything you need to know!
How to Convert a Photoshop Pattern into an Illustrator Pattern

Assets from the video:
– Watch the seamless watercolor texture pattern tutorial here.
– Here are the watercolor texture patterns from the video.
– Here are the glitter and foil texture patterns from the video.
– The font used in the video, Tuesday Script, is available here.

Here are the main tips and takeaways from this week's tutorial:
Check the size the pattern was initially created at in your pattern layer styles
Create a new document sized correctly to the pattern and apply the pattern at 100%
Change the color mode if needed
Place into your Illustrator file
With it selected > rasterize, then drag into your swatches
Adjust your swatch's scale using the transform > scale options once applied
Remember! It's best to convert your Photoshop's seamless pattern jpg into the correct color mode you'll use it with in Illustrator before saving your jpg, so you won't have any surprises if you go to print, or post on the web. You can change a Photoshop file's color mode by going image > mode and you can change an Illustrator file's color mode by going file > document color mode. 
Receive special offers on courses + products, a new design file every month plus instant access to the Resource Library!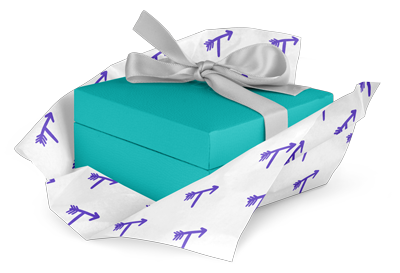 Pick up over 50 design + lettering files as our gift to you when you join the Tuesday Tribe for free!
Congrats!
Please check your email to confirm.