It's time for another Text Drive post! To be honest, there's nothing I love typing with more than a beautiful script. There's something about the way all the letters connect so seamlessly, so beautifully, all at the same time. While brush scripts are definitely in the spotlight these days, there's something to be said for more subtle, personality driven, simple scripts… Scripts that have *just* enough decoration where you scale them up or zoom out a bit and take them in. Bonus points when you've got a great quote to typeset 🙂 As with all text drive posts, here are two similar fonts, one for free (Daydreamer) and one for a fee (Mulberry Script) as well as a little summary of what I love about each and what fonts I'd pair them with!
---
Cultivated Mind is one of my very favorite font makers. With every beautifully detailed font she creates, she packs in the extras like no one else! Not only do you get this gorgeous script, but she also includes alternates and automated ligatures, as well as bonus watercolor flowers + vector nature elements! When you're using a font like Mulberry Script that has a lot of character, I would opt to pair it with a simpler, sans serif typeface. Check out Montserrat Regular (which is free) and set it in small caps (remember not to use any uppercase characters when using small caps!).

---
While you don't receive any bonuses or extras, Daydreamer is a great script when you're pinching font pennies. Unlike a lot of free script fonts, each letter has a seamless transition to the next and each character is consistent with the family. Daydreamer is slightly less decorative than Mulberry, but heavier in weight, so I would pair it with a lighter weight simple sans serif. Try Raleway Light (also free) and set it in small caps – if you want to add even more breathing room, set your tracking to 25-50.

---
p.s. Here are the paint streaks used in the preview images above
p.p.s. Here are the other Text Drive posts if you'd like to add more fonts to your collection!
Receive special offers on courses + products, a new design file every month plus instant access to the Resource Library!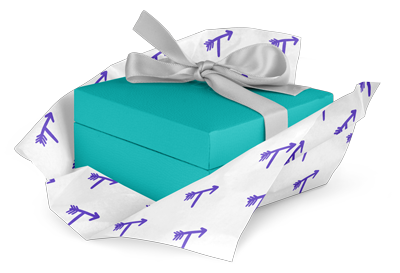 Pick up over 50 design + lettering files as our gift to you when you join the Tuesday Tribe for free!
Congrats!
Please check your email to confirm.