It's time for another Text Drive post! (I can't believe the last one was in June!) I mentioned a couple weeks ago about being gifted this amazing book on shadow typography and thought that would be a great topic for a text drive post. Shadow type is best used as a headline with simpler, supporting fonts for your main body copy. Because it has so much character, long sentences can become difficult to read, while short headlines make perfect use of each detail and call attention immediately to what's being discussed. As with all text drive posts, below you'll find two fonts in a similar genre (shadow type) – one for free (Nexa Rust) and one for a fee (Eveleth) – read on to see what I love about each one and which fonts I'd pair them with!
---
For a Fee: Eveleth (Bold + Shadow)
I purchased the full Eveleth family in May of 2014 and I have never once regretted it. Whenever I have needed a bold, textured (or clean!) headline or one with a little extra character (enter the shadow!), I've always been able to rely on it. I typically increase the default tracking (the general space between letters in a family) to ~100 on all styles of Eveleth to give a little extra breathing room and readability to the viewer. There are three texture variations in the full family, but I find myself using the clean version most often, followed by the more subtle texture option of the bold style when I need texture in my typeface. Since this is a strong, modern, sans serif headline font, I would pair it with a clean and simple body copy font like Source Sans Pro in regular weight (available for free).
---
Do you guys follow Font Fabric on Behance? If not, hop on that train – they make some killer fonts and offer many of them for free (you'll get an email whenever they post something new on Behance if you follow em!). When they released the full, purchaseable Nexa Rust family, I was seriously impressed. They took font pairing to a whole new level with all the different style options offered. To make you a believer, they offered portions of the family for free (5 styles – scroll to the very end of this link for the free button). You'll be able to experiment with font pairings to Nexa Rust Shadow with a free script, clean 'black' and handmade option (script is my favorite pairing). Too good to be true? Kinda. You get all the letters and numbers, but there are a bunch of characters (like exclamation marks, quotations, parenthesis, etc.) missing from the family to encourage you to purchase the full set. If you plan on using the Shadow version for headlines only, you might get away with keeping things 100% free.
---
p.s. Here are the other Text Drive posts if you'd like to add more fonts to your collection!
Receive special offers on courses + products, a new design file every month plus instant access to the Resource Library!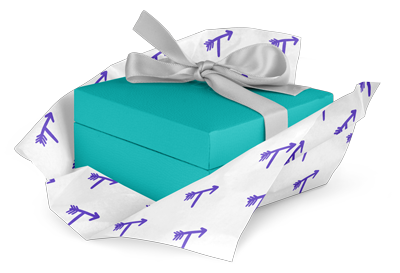 Pick up over 50 design + lettering files as our gift to you when you join the Tuesday Tribe for free!
Congrats!
Please check your email to confirm.