A brand style guide template… When I worked at a design studio, we called this the 'systems page' for each brand's identity standards. We also called all of the graphic elements the brand's VIS, or visual identity system. I've seen (online, anyway), it's commonly referred to as a brand style guide, so we're using that for this post. (Feel free to use your favorite term, they're all relevant. 🙂 )
A brand style guide is basically this: a brand board template of all visual elements (including primary logo/ secondary logo) that comprise a brand's unique presence and aesthetic to the public. It's what makes a brand get noticed, helps them to stand apart from their competitors, and creates the feeling(s) they wish to communicate visually. If/when you're tasked with creating a brand's identity, this page will be handed as branding template to all other designers to use that ever work on the brand. It's a series of branding templates & guide to keep a brand's look – colors, fonts, patterns, etc. consistent across all applications.
So yep, pretty handy little template to have 🙂
Spence and I are deep into the world of creating a better UX on Every-Tuesday (if you're subscriber, you know all about that 😉 ). Working on the UX has required us to take a harder look at our own brand identity.
Every-Tuesday began as a side hustle. We'd work our 9-6 design studio job, drive the hour it took to get home, take Nuna (our dog) for a walk, eat dinner, then get to E-T work until 2-3am. Rinse and repeat for over a year. We couldn't wait for the weekends just so we could work through 2 full days. I was so focused on getting great content delivered every week, having a solid brand identity became very secondary.
Now that we've both made the full time commitment to Every-Tuesday, it's time to give it the brand style love it deserves. So, that's the behind-the-scenes reason for the freebie this week.
This is a free brand guidelines template I'm using for Every-Tuesday and I can't wait to share it once it's complete! Download is Illustrator-only, since brand elements are most commonly created and used as vector graphics (infinitely re-scaleable + perfect resolution). I've also thrown a few little bonus illustrations in that you can use as quick mockups. There are letterheads, business cards and hang tags – or just switch them out with your own realistic ones 🙂
Below is a preview of the template, plus some examples of other style guides for inspiration. If you're looking for more, I have an entire pinterest board full of them here.
Download the brand board style guide template (ai) here!
The brand style guide template is sized at 8.5″x11″/A4 (so it can be printed!) compatible with versions of Illustrator CS3 or newer. Be sure to read the pdf info file included in the download for extra usage tips. Download and install Raleway SemiBold before you open the files so everything shows up correctly!
Freebie: Brand Style Guide Template
Base template:
Example of it filled in!
Brand Style Guide Inspiration
Inspiration Sources:
Neil GT
Elyse Rethlake
Satchel
Holly Castro
Receive special offers on courses + products, a new design file every month plus instant access to the Resource Library!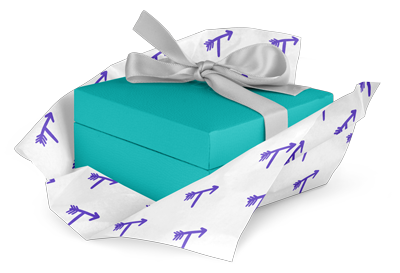 Pick up over 50 design + lettering files as our gift to you when you join the Tuesday Tribe for free!
Congrats!
Please check your email to confirm.