Happy Thursday! To celebrate the launch of Mastering Mockups this week, I thought I'd throw in another little extra bonus (did you catch the free lesson from the class in Tuesday's video?). If you like putting your calligraphy or artwork on stationery, this week's freebie was made just for you! With just a couple of clicks (full written step-by-step on using the file below!), you can place your artwork on this greeting card, just like in the preview image, in less than a minute! Use this for your own product sell pages or social media posts to get your work noticed quickly – grab the file below!
Free Rustic Greeting Card Mockup:
full usage rights are available here
(file size is ~18mb, downloading may be difficult for folks with slower and/or less reliable internet speeds)
Looking for some more rustic greeting card mockups? Check out a full set here!
Freebie: Rustic Greeting Card Mockup
Change out the artwork from this:

To custom artwork, like this:

Here's how to use this file:
1. After downloading the file, open the included psd in any version of Photoshop, CS3 or newer
2. Go to your layers palette and double click on the thumbnail picture on the green 'place artwork here' layer (this will open up a .psb file)
3. On the layer above the placeholder image, file > place your artwork in (artwork that is sized 6"x4" is best). Turn off or delete the placeholder image.
4. Save the .psb file (cmnd + s on a mac or ctrl + s on a pc) and close it
5. Once you close the file, you should return to the original psd file and your artwork should now appear, placed exactly on the card! If needed, File > Image size it to the dimensions required for your use, save and use!
If you'd like to learn how to make your own mockup files using any photograph, check out my new Skillshare class, Mastering Mockups! (enroll for less than $1 if you've never used Skillshare before by using this link! 😉 )
Receive special offers on courses + products, a new design file every month plus instant access to the Resource Library!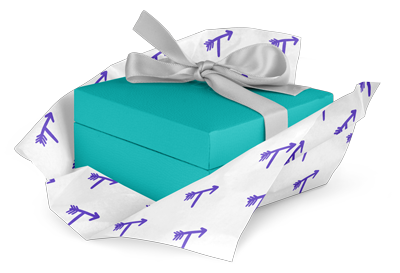 Pick up over 50 design + lettering files as our gift to you when you join the Tuesday Tribe for free!
Congrats!
Please check your email to confirm.