A few years ago (ok, more like 8) when I started creating templates for others to use online, wedding templates were one of the first kinds I made. I loved putting together a stationery set that felt like it belonged together, but altering each piece slightly to still feel special. I realized – here we are in May, and it has been since 2014 since I created a wedding stationery tutorial. With my new watercolor leaves and florals kit now available, it makes wedding stationery that much easier and quicker to put together (grab a free mini kit below!). In this week's tutorial, we'll create a save the date postcard together in Illustrator which will be all ready to print at home, or send off for printing when we're finished. Read on for all the details!
Pin it for later!
Create a Save the Date Postcard in Adobe Illustrator
Mentioned in the video:
Color palette (CMYK):
Light blue: 5/0/0/1
Medium blue: 35/20/5/15
Dark blue: 90/70/40/20
Pick up the free 'Save the Date' vector text here:

Save the Date
vector lettering
File type:

zip file: ai, eps

Size:

213 kb

Minimum software version:

CS3
And grab your free watercolor florals mini kit here (if you're already an Every-Tuesday subscriber, you can pick it up in the resource library):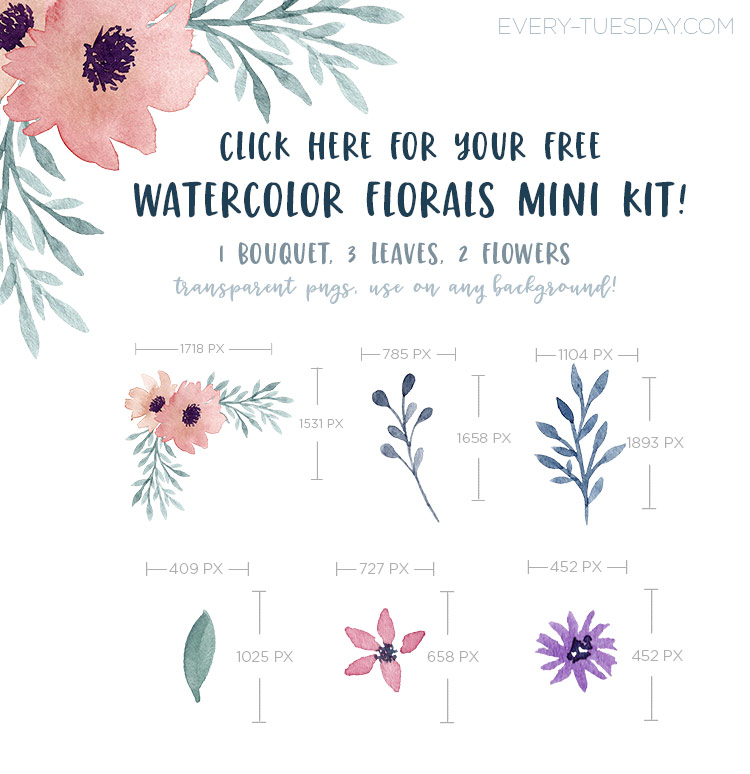 Here's the written version of the tutorial, in case it helps!
Create a new document, sized 5″ wide by 7″ high with a bleed of .125″ on all sides. Choose a color mode of CMYK if you're using your home printer; choose RGB if you have a newer printer that recommends RGB, or, if you're sending these off to be printed, check with the printer for the color mode they prefer. The postcard will fit in any A7 sized envelope.
File > place your floral elements (we used bouquet #3 in blue green from the watercolor leaves and florals kit). Copy and rotate around so you have 4 copies, one on each side.
Create a rectangle that extends to the red bleed line on all sides and send it to the back. Recolor to your preference.
Use your ellipse tool to create a circle in the center and reduce its opacity to 90%, then create a copy of that circle on top (opacity 100%). Scale the copy up slightly, remove the fill and apply a 1pt stroke the same color as the inner circle.
Place/paste in the save the date vector lettering (free download above).
Typeset the rest of your card's info (the Miss Magnolia font was used here).
If printing at home, save your illustrator file, then save a pdf with trim marks applied and be sure the box for 'include bleed settings' is checked. If sending to a printer, check with them for their file delivery preference.
Done!
Download your free watercolor florals mini-kit!
Where should we send your watercolor florals kit?
Receive special offers on courses + products, a new design file every month plus instant access to the Resource Library!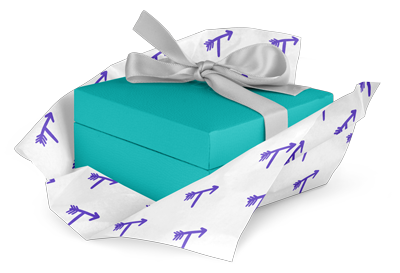 Pick up over 50 design + lettering files as our gift to you when you join the Tuesday Tribe for free!
Congrats!
Please check your email to confirm.
Download your Free Watercolor Florals Mini Kit!
Download your Free Watercolor Florals Mini Kit!