Can you believe Valentine's Day is next week?! If you'd like to DIY this year, this watercolor florals Valentine's Day card in Adobe Illustrator can be created on a lunch break 😉 In this week's tutorial, we create a quick and simple vector heart, then surround it with watercolor florals and a radial gradient background. It's a print ready file, so you'll be good to go for printing at home from start to finish. If you're new to working with digital watercolor florals, there's a free mini kit below to get you started!
Pin it for later!
Create a Watercolor Florals Valentine's Day Card in Adobe Illustrator
Mentioned in the video:

Colors used in this tutorial (CMYK)
Light pink: 0/7/2/0
Medium pink: 0/33/15/0
Dark pink: 0/65/35/0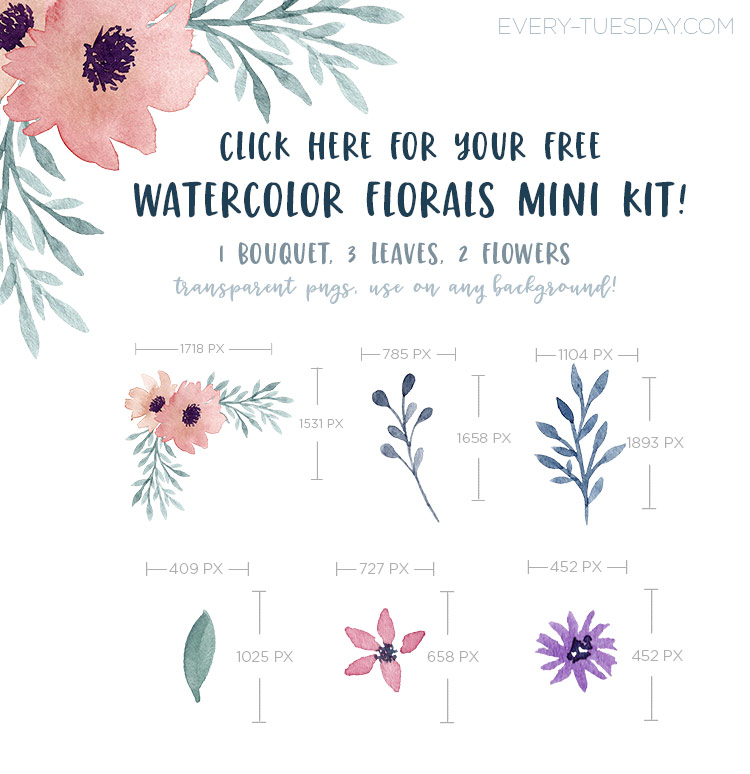 Grab your free watercolor florals mini kit here (if you're already an Every-Tuesday subscriber, you can pick it up in the resource library):



Here's the final outcome of this tutorial as a printed card!

Here's a quick written overview of how we created our watercolor florals Valentine's Day card:
To create your document:
Create a document that's 10″ wide by 7″ tall with a .125″ bleed on all sides. Keep your color mode CMYK if you're printing this out at home (here are my printer + paper recommendations)
Pull a guideline to the center of the document (at 5″). Create two filled rectangles, one for each side. On the right side rectangle, add a radial gradient, from white to medium pink.
To create the heart:
Lock the background layer and create a new layer.
Create a long (vertical) rectangle. Pull in its corners so they're fully curved (if on an older version of illustrator, go effect > stylize > round corners).
Rotate it 45*, duplicate and reflect over the y axis. Align until you get the desired heart shape. Use the pathfinder to cut away excess pieces, then unite remaining ones.
Briefly unlock the background layer to center align the heart with the background. Re-lock the background layer.
To add florals:
File > place in your florals, one at a time. Rescale, rotate and position behind the heart. Bring the top right florals to the front of all of your objects.
Lock your heart + florals layer and create a new layer above it.
To add typography:
On a new layer, set your typography. Because your other layers are locked, it'll be easy to scale and adjust your typography without accidentally moving other objects.
Design done!
To print:
First, save your file as an Illustrator (.ai) file so you can edit it later on if you'd like to adjust anything.
Next, file > save as and choose pdf. Uncheck 'preserve illustrator editing capabilities' for a smaller file size.
Under the 'marks and bleeds' category, check 'trim marks' and 'use document bleed settings'. Hit 'save pdf'.
Open the pdf and you'll see your trim marks to cut your card down to size once printed. Done!
Download your free watercolor florals mini-kit!
Where should we send your watercolor florals kit?
Receive special offers on courses + products, a new design file every month plus instant access to the Resource Library!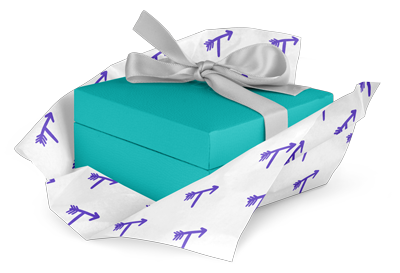 Pick up over 50 design + lettering files as our gift to you when you join the Tuesday Tribe for free!
Congrats!
Please check your email to confirm.