Happy Thursday! I'm really excited to share today's post because it's the first guest post to appear on Every-Tuesday! Marissa has been helping me out behind the scenes and today she's going to share some winter color palettes to inspire your upcoming holiday designs. I hope you'll find them as useful as I have!
Hello there, Every-Tuesday readers! It's so great to "meet" you all and I'm so excited to share my first post with you!
Despite California's complete and utter lack of seasons, it feels surprisingly wintery here in the Bay Area and I'm stoked about it. The trees on my block have started to change color, the streets are freckled with fallen leaves, the December fog and rain is relentless, and I was finally forced to pull out my Patagonia a few weeks ago (ha). All that said, I will admit that a California winter just doesn't give me the same magical, warm fuzzy feeling as a snowy winter season would. Despite the twinkly lights and holiday Starbucks drinks, there's just something about a lack of snow on the ground that doesn't feel quite right. So this post is dedicated to all of you who share my pain: 3 frosty and festive winter color palettes that are sure to inspire your artwork (even if your landscape doesn't).
Check out these three festive palettes and, as always, their RGB and CMYK values, below!
3 Frosty and Festive Winter Color Palettes
Inspiration #1
Color Palette 01:
Inspiration #2
Color Palette 02:
Inspiration #3
Color Palette 03:
Follow Marissa on Twitter here!
Receive special offers on courses + products, a new design file every month plus instant access to the Resource Library!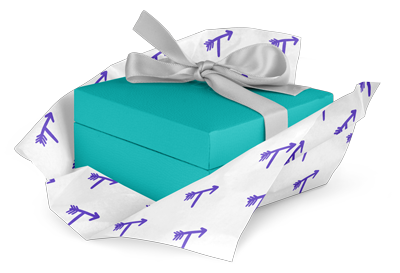 Pick up over 50 design + lettering files as our gift to you when you join the Tuesday Tribe for free!
Congrats!
Please check your email to confirm.