Welcome to the first holiday tutorial of the season! To kick things off, I thought it would be fun to create custom holiday gift wrap in Adobe Illustrator. Since gift wrap is essentially a repeating pattern, we'll be walking through all of the steps of a seamless pattern using the pattern tool. Be sure to pick up last week's free holiday vectors to follow along exactly! This pattern tutorial is a little different; not only will we create a seamless swatch, I'll also share how to apply any background color to your pattern quickly (without re-entering the pattern tool)! Once our pattern is complete, we'll export it and use an online service to upload and customize our gift wrap. By the end of the video, you'll have everything you need to create your pattern and also get your custom holiday gift wrap printed for real! Everything you need included below!
Create Custom Holiday Gift Wrap in Adobe Illustrator
Mentioned in the video:
Here are the RGB color builds for all of the colors used in the tutorial:
background color (light blue/seafoam): 221/231/223
darker seafoam: 182/202/186
off white: 248/244/241
slate blue: 105/128/119
light green: 128/140/69
brown: 157/129/91
pink: 225/139/125
dark red: 188/36/49

Here are some of the most important parts of the tutorial, so you can reference them later if needed 😉
When using the pattern tool, choose a width and height you can remember later on.
After you have your pattern, create a square the width and height of the pattern. Color it what you'd like your background color to be and place the pattern on top.
Expand your pattern (object > expand), then crop it using the pathfinder palette.
With your pattern and background color both selected, drag your new pattern square into your swatches palette.
Change the colored square to any different color and repeat the process to quickly create additional swatches.
Paste a pattern square the original tile size into a new document. Export the (RGB) square as a jpg.
Use spoonflower to upload your swatch and select the tab for gift wrap.
Done!
Receive special offers on courses + products, a new design file every month plus instant access to the Resource Library!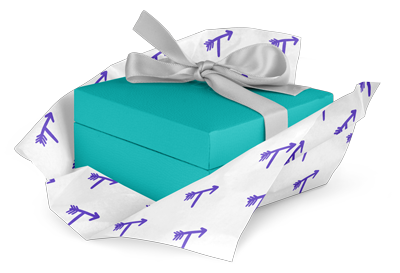 Pick up over 50 design + lettering files as our gift to you when you join the Tuesday Tribe for free!
Congrats!
Please check your email to confirm.