Happy Tuesday! I've gotten a few requests lately on how I choose color when I'm designing, so this week, I thought I'd share my process which consists of 3 easy, but important steps. You can see how I apply each step using a brand I made up for this tutorial, Fearless Hair, in the video below, but if you're unable to watch, I'll break down each step right below the vid 🙂
Step 1: Define
When considering color, the first step is defining what your design is for and/or related to. In the example I use, Fearless Hair, the brand is for an upscale women's hair salon. The demographic is young and established professional women, ages 30 to 50. These women want to be taken seriously and are looking for a salon that fits their stressful, but successful lifestyles.
Knowing this about my brand gives me a few valuable points when I'm choosing color:
– for females only
– hair salon
– professional women
– upscale, pricier services
Step 2: Discover
This is considered the research step – finding colors that are relevant to the industry, demographic and price point of the brand. Once I find colors that fit those categories, I can begin developing (step 3) my color scheme, but not until then. There are some great color resource tools + sites to make this step move pretty quickly. My personal favorite is color.adobe.com but it's great to have some variety, so here are a few of my other favorites:
– Colourlovers
– Colrd
– The Ola Brothers
Also feel free to pull relevant images (table full of hair salon 'tools', salon exterior + interior, trendy female professional, etc.) and eye drop colors from them! There are many ways to find color, not just predetermined, popular schemes on color sites 😉 Once you pull some colors you like, it's time to move to the final step!
Step 3: Develop + Apply
If you've already found 'the one' in terms of color schemes, you can head right into applying those colors to the elements within the brand. If you have a bunch of colors you like, but haven't necessarily developed a scheme of 3-5 that are grouped together, you can begin that process! If you're familiar with the color wheel – defining colors that are complementary, compounds, triads, etc. now's a great time to put those into practice because we already know those colors go well together. Once established, apply in different combinations – there's always a little experimentation here – until you're happy with the overall look 🙂
So that's it! Define, Discover, Develop + Apply and you'll always have relevant (and defendable!), smart color schemes for any project!
Receive special offers on courses + products, a new design file every month plus instant access to the Resource Library!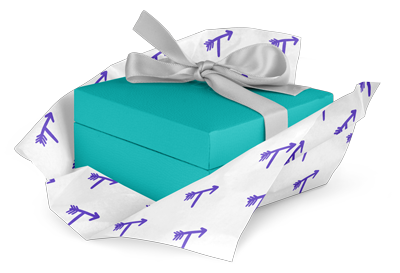 Pick up over 50 design + lettering files as our gift to you when you join the Tuesday Tribe for free!
Congrats!
Please check your email to confirm.