Welcome to Photoshop month! Because Photoshop plays such a large role in taking my designs further, this month I'm sharing some of the tools and tricks I use all the time in Photoshop. This month is specifically in celebration of my new Intro to Photoshop class with Brit + Co which launches tomorrow (today's the last day to sign up and get 15% off using this link!). In the class, we create this outcome, which uses watercolor textures and lettering, so today I wanted to share some quick tips on adjusting watercolor textures for your specific needs.
I've been asked quite a bit lately how to change any watercolor texture to a specific color, so I think this tutorial was meant to be! Say you want to incorporate a custom watercolor texture into your branding – you love the texture, but it's not the right color for your brand. Or, you just want it to be something else. In this week's video, I walk you through three methods using Photoshop: changing all of the colors within the watercolor to something different, changing the entire watercolor into one specific color (which is great for branding), and changing just a portion of the watercolor to a different, specific color. All the tips in the video below!
Change any Watercolor Texture to a Specific Color

Watercolor textures used in this video:
– Abstract soft #6 from Watercolor Texture Kit vol. 2
– Abstract #6 from Watercolor Texture Kit
– The main texture above is abstract streak #8 from Watercolor Texture Kit vol. 2
The Skillshare class mentioned where we go step by step creating textures, then digitizing + cutting them out in Photoshop is right here 🙂
Receive special offers on courses + products, a new design file every month plus instant access to the Resource Library!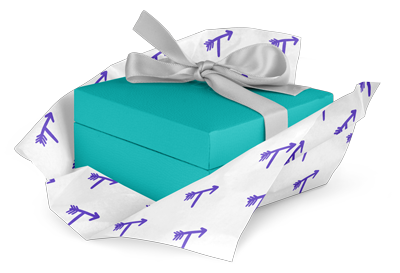 Pick up over 50 design + lettering files as our gift to you when you join the Tuesday Tribe for free!
Congrats!
Please check your email to confirm.