When I first started using Procreate, I just selected the colors I needed at the time and went on my merry way. Once I became more comfortable with the program, accessing quick, harmonious color palettes dramatically changed (and improved) the feel of all of my artwork moving forward. Spending the time to experiment with and decide on the right color combos became increasingly more time consuming, though. Thinking about how I choose color palettes for my graphic design artwork, I realized I could utilize the same tools, but in a different way using Procreate. In this video, I'll share how I now put together quick color palettes in Procreate in a matter of minutes. Once you see how easy it is, I promise, you'll never look back!
Pin it for later!
Create Quick Color Palettes in Procreate
Mentioned in this tutorial:
Want to integrate textures into your ipad artwork, too? Check out my metallic textures Procreate kit and watercolor texture kit for Procreate!

Here's a quick overview of what we did in this tutorial, in written format:
Head over to Adobe Color and either hit 'explore' to check out popular palettes or type in the search a theme term you're going for. If you'd like, you can search more than one term at a time, just separate the terms with a comma. The color palette results will populate with all colors related to those terms.
When you find a selection you like, screenshot the webpage. To take a screenshot, hold your home button and the 'close' button on your iPad at the same time. The screenshot will automatically be saved to your photos folder. Return to Procreate.
Insert the screenshot into Procreate. Using the eye dropper in Procreate, tap on the individual colors and when they appear in the color palette, tap the swatch area below the color wheel. This will automatically place the color as a swatch. Repeat the process with the other colors you'd like to use. Name the palette and you'll have access to it for all of your future Procreate work!
Receive special offers on courses + products, a new design file every month plus instant access to the Resource Library!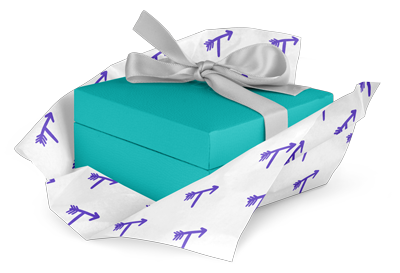 Pick up over 50 design + lettering files as our gift to you when you join the Tuesday Tribe for free!
Congrats!
Please check your email to confirm.