This is a big post for me. Like, bucket-list big. No kidding, Spence has heard me talk about creating my own font every week (if not every day!) for over a year.
If you've ever been here before, you know my love for type is pretty intense and I know I have some fonts in me waiting to get out. Maybe that's you, too. On the chance that it is, I've decided to create a weekly post for the next 6 weeks for us to hold each other accountable and really do it – really create our own handmade fonts! I've never made a font before, so we are definitely in this together 🙂
Every week on Friday, I'll share the progress I've made, resources I've used and tips/tricks I've learned. I'll keep posting process shots over on Instagram with the tag #etfontproject and I'll share the steps I plan to make for the next week's font project post. At the end of this, we'll have our own handmade fonts we can share with each other or sell online.
A little disclosure – I don't want to get too over my head with this first font, so I plan on creating a sans serif all caps font. Connecting script letters perfectly seems like a second try kind of challenge, and my goal is to get the basics down with this first one. I'm pretty certain nothing I plan on doing is by the book, but that's how you learn – by finding your own process 🙂 That said, I've exhaustively researched this, so I'm feeling pretty good about my font making plan of attack.
Here's how I'm thinking this will go down:
Week 1-Week 2: hand draw upper + lowercase alphabet
Week2-Week3: scan in alphabet, vectorize + begin clean up on uppercase in Illustrator
Week 3-Week4: finish cleaning up uppercase, add in any missing characters, begin cleaning up lowercase
Week4-Week5: finish cleaning up lowercase, manually adjust tracking/kerning for both uppercase + lowercase
Week5-Week 6: Complete any final editing, save the font + share!
I've researched Glyphs Mini the most in the way of font-making since it's affordable (~$45USD + the ability to get a discount on the pro version later if I ever want to upgrade – available in the app store, too), it also has a 30 day free trial and it works well with a mac. It actually only works with mac, so if you're a pc user, similar options might be Font Forge (free) or FontLab Studio 5 (paid, but has a free demo option), but don't hold me to that because, like I said, all of this is new to me, too. My plan is to hand draw my letters + characters, vectorize + clean everything in Illustrator (using this + this technique), then copy + pasting into Glyphs Mini and completing everything else in there.
For this first font project week, I created a template so I can maintain the same cap height, x height, descender guideline and baseline for all of my letters. I've printed it out and will put it on my light box as I draw all of my letters out (this is the lightbox I'm using). I'm using a taller x-height for mine, but I made templates with a regular and lower x-height as well as a shorter descender for future fonts. If you plan to follow along, I'm giving all 4 of them away for free, so you can download them here as a pdf:
I hope you'll join me on this little font making adventure! Whether you create your own with me or if you just want to watch the process unfold, I'd love to hear what you think! I'll be back next Friday with updates and my plans for week 2!
UPDATED NOTE: This project was my first ever attempt at creating a custom font. My process has changed significantly since this was first posted, so take this only as inspiration and not as a recommended font making process.
Receive special offers on courses + products, a new design file every month plus instant access to the Resource Library!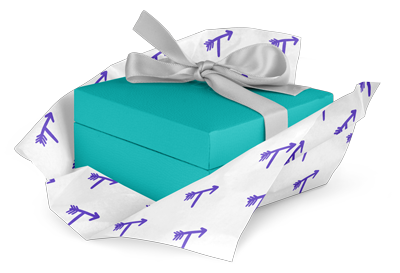 Pick up over 50 design + lettering files as our gift to you when you join the Tuesday Tribe for free!
Congrats!
Please check your email to confirm.