Happy Friday! I'm so excited to announce the conclusion of the Font Project this week! It's been a great 6 weeks learning how to really take a font from some doodled letters on paper, to typing on screen. I know I still have a ways to go with learning the ins and outs of Glyphs Mini (as with any kind of software), but it's a challenge I'm looking forward to take on. I have a few final tips I wanted to share from this week's work, and I also want to announce that my new font has a name and it's available for download! Read on for it all!
UPDATED NOTE: This project was my first ever attempt at creating a custom font. My process has changed significantly since this was first posted, so take this only as inspiration and not as a recommended font making process.
So first things first: I give you….
Why "honeymoon"? To give you the cheesy answer, it's because creating my very first font has been something I've wanted/looked forward to and worked towards for awhile. I've fallen in love with the entire process and I'm seeing this as a new future for us both 😀 The more I type with it, it has such a fun and playful personality. That's what love's supposed to be, right?!
Now to the good stuff…
Spence coded this awesome font previewer (below) so you can type in your text and see it set in honeymoon! Give it a try, pretty addicting 🙂
ALSO! Go get it!
I've made honeymoon available as a pay-what-you-want (personal use only) over on Gumroad, Commercial License available here. Enter '0' for a free download, or you can send me a tip of your choosing 🙂 I also learned I wasn't able to include international characters with Glyphs Mini – will have to purchase the full program for that, so just a head's up this font is a set of your 'standard' characters. Just hit the button below to go grab it 🙂 Extra beauty shot mock up images below, too.
---
A few final font project pointers…
Exporting your font
In Glyphs Mini, go to File > Font Info and up at the top, type the name you want your font to be. Doing that will give the otf your font's name when you export 🙂
To export, go File > Export, click next (you should see 3 checked boxes in a row by default), choose where you'd like it to save to and then click 'Export Font'.
To install on a Mac, go into your font book, hit the plus sign at the top, choose your font and viola! Installed 🙂 If you need to fix your font in some way back in Glyphs Mini and need to re-export it, in your font book, right click your font, choose remove, then reinstall.
Thank you so much for following along with the Font Project! I've had so much fun over the past few weeks, and it means a lot to have had you along for the ride. I'm still learning, but if there's anything you're wondering about that I might be able to answer, don't hesitate to ask 🙂 Have a great weekend!
Receive special offers on courses + products, a new design file every month plus instant access to the Resource Library!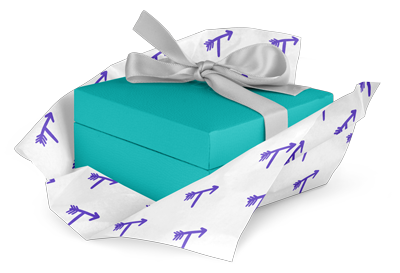 Pick up over 50 design + lettering files as our gift to you when you join the Tuesday Tribe for free!
Congrats!
Please check your email to confirm.