Welcome to week #2 of the Every-Tuesday Font Project! This past week was spent drawing letters out…a lot. My font is inspired by the free font, Amatic, whose hand drawn quality and character I really like, but wish it had a lowercase and a bit of a stronger presence structure-wise.
I started out with a .25mm Micron using the 2nd font guide sheet which had a taller x-height. I really liked how things were looking, but decided to go with my medium waterbrush filled with speedball super black since it naturally gave my letters some nice varied line weights which will give the font more character overall. I played around with applying different levels of pressure on my downstrokes with the waterbrush and liked a lighter pressure best since it makes the letters more readable (and small counters wouldn't risk being accidentally filled in with extra ink from the pressure). Process shots from the last week below!
*all experiments used the taller x-height guide sheet
UPDATED NOTE: This project was my first ever attempt at creating a custom font. My process has changed significantly since this was first posted, so take this only as inspiration and not as a recommended font making process.
Experiments with the Micron:
Experiments with the waterbrush:
Some lightbox process shots (taken by Spence):
My favorites I'll be moving forward with:
Next Steps
For the next week, I'll be working on vectorizing and cleaning up the uppercase portion of the font in Illustrator (bonus points if I can get to any of the lowercase 😉 ). I'll be using the same vectorizing process as in this and this video.
Here's the breakdown of what I'm planning to accomplish in the weeks to come:
Week2-Week3: scan in alphabet, vectorize + begin clean up on uppercase in Illustrator
Week 3-Week4: finish cleaning up uppercase, add in any missing characters, begin cleaning up lowercase
Week4-Week5: finish cleaning up lowercase, move all characters into Glyphs Mini. Manually adjust tracking/kerning for both uppercase + lowercase
Week5-Week 6: Complete any final editing, save the font + share!
Did you miss last week's post? Here it is 😉
I'll be tagging everything with #etfontproject over on my Instagram if you'd like to follow along as I post process shots. Would love to see anything you do, too, no matter what step you're in if you're participating with me! Remember to use #etfontproject 🙂
See you next Friday!
Receive special offers on courses + products, a new design file every month plus instant access to the Resource Library!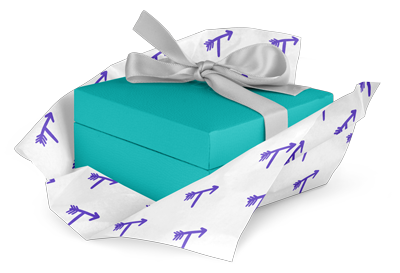 Pick up over 50 design + lettering files as our gift to you when you join the Tuesday Tribe for free!
Congrats!
Please check your email to confirm.