On Tuesday, we created extra unique watercolor textures using 3 simple and creative tricks. There's something about the way colors blend together with water that's kind of magical. One of my favorite indulgences is searching out abstract, beautifully colored textures and seeing how I can put my own spin on them. To keep those eye candy textures better organized, I've even started this pinterest board, too. In a follow up to Tuesday's tutorial, I wanted to share 8 inspiring watercolor textures to light that extra spark if you needed a creative boost today 😉 I know there's never a bad day to feast my eyes on these!
Eye Candy: 10 Inspiring Watercolor Textures
Click on any image to be brought to its source.
01: Blue dream, baby
Love the darker lines and beautiful fade from one crest to another. Use tones of one color and mix with darker tones of color in the same warm or cool space to simply achieve complex-looking outcomes!
02: To scale, or not to scale
Remember the watercolor lettering + diy embossing hacks from the other week? Embossed lines are an eye-catching way to create separation within textures 😉
03: Find your marbles
Great softness and simplicity here. Mimic a marbled look with dark lines and soft fades using one color.

no source available
04: Wallpaper wonder
A few simple splashes of watercolor and bam – beautiful wallpaper 🙂
05: Gettin' drippy with it
Having a cluster of texture with messy drips leading off the page keeps your eyes extra-entertained.

no source available
06: The velvet touch
Smoky and velvety and a little bit of gold all rolled into one. So dreamy.
07: Color explosion
Know how to take any old watercolor painting and get it noticed? EXPLODE THE COLOR.
08: A beautiful mess
When in doubt, make a beautiful mess.
If you love watercolor, check out my newest class, Brush Lettering with Watercolor!
Receive special offers on courses + products, a new design file every month plus instant access to the Resource Library!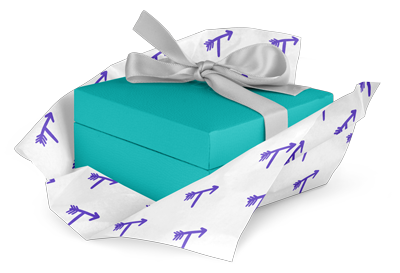 Pick up over 50 design + lettering files as our gift to you when you join the Tuesday Tribe for free!
Congrats!
Please check your email to confirm.