It's the last Thursday in November, which means it's time for your free December 2017 desktop wallpapers! This month, I jumped back on the iPad to create a winter themed lettering doodle. I first sketched the lettering on paper, took a photo of it, then used it as a template in Procreate. The foil textures (gold lettering, silver snow) are from my Procreate Metallic Texture Kit and the entire wallpaper was illustrated/lettered with default Procreate brushes. The final illustration was exported as a PSD into Photoshop, where I added the dates using my font, Miss Magnolia. 'R' is for Thursday, to distinguish it from a same-sized Tuesday 'T' at a glance. 
The download includes the December 2017 desktop wallpapers in two common resolutions: 1280x1024px and 1920x1080px, with and without dates. I've left the year off of the 'no-dates' versions, so you can use it for any December in the future, too!
Pin it for later!
I like to recap the month and look ahead in these wallpaper posts. Here's a little background from this past month!
This month was the kick off to the holiday hand lettering projects series! The goal of the series is to gain new lettering tricks, learn about lettering supplies you might not have used before and create something you can use or gift at the same time. This series is 6 weeks long with a new post every Tuesday – we just completed week 4's project this week, so be sure to check it out if you haven't already!
If you decide to post your work on Instagram, please tag me (@everytuesday) and use the hashtag #holidayhandletteringproj
At the end of the series, I'll be creating a roundup blog post where I'll be featuring community artwork from that hashtag! That post will go live on December 14th, so if you plan to participate, just make sure you've posted something and tagged it by then. There's no pressure to create all the projects, just posting one can get you featured 😉
Coming up: the holidays! Spence and I won't be traveling for the holidays this year (family is coming to us 🙂 ) so I can put in as much time as possible to get the pc version of Learn Font Making completed. I'm still planning for the next reopening to take place in early 2018, so there'll be a lot of fun (free) hand lettered font making info coming early next year.
Until then, let's get to this December wallpaper!
Freebie: December 2017 Desktop Wallpapers
December 2017 Desktop Wallpapers
Desktop Wallpapers
File type: jpgs
Size: 850kb
Minimum software version: n/a
Previews:
with dates
without dates
Receive special offers on courses + products, a new design file every month plus instant access to the Resource Library!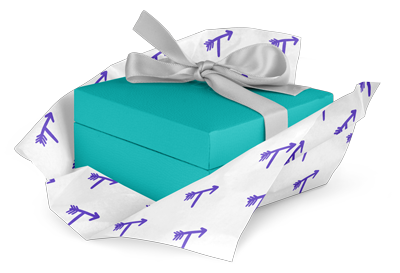 Pick up over 50 design + lettering files as our gift to you when you join the Tuesday Tribe for free!
Congrats!
Please check your email to confirm.