It's the last Thursday in December, which means it's time for your free January 2018 desktop wallpapers! I've been spending a lot of time in doctor waiting rooms the past few months (my husband, Spence, has been dealing with hip + hernia issues for over a year now), so I always take my iPad with me to doodle. This month's wallpaper was entirely created in Procreate, with just the dates added in using Photoshop and my font, Miss Magnolia. The glitter you see is from my Procreate Metallic Texture Kit, available here. For the dates, 'R' is for Thursday, to distinguish it from a same-sized Tuesday 'T' at a glance. 
The download includes the January 2018 desktop wallpapers in two common resolutions: 1280x1024px and 1920x1080px, with and without dates. I've left the year off of the 'no-dates' versions, so you can use it for any January in the future, too!
There's a new change coming to Every-Tuesday for 2018, so be sure to read below to stay in the loop/get the head's up!
Pin it for later!
I like to recap the month and look ahead in these wallpaper posts. Here's what's coming up for 2018!
Spence and I sat down a few months ago to talk about how we wanted things to evolve and where we wanted things to go next year. There were 2 things on my mind: #1. I wanted to teach more courses and #2. While I love creating weekly tutorials, I don't always feel like I get to go as in depth for certain topics as I'd like (without getting into the weeds too much, the format of YouTube makes videos longer than 15 mins less ideal).
There are some things I'd love to teach that would fit into a better format as a free mini course or a workshop vs. a weekly 10-15 minute tutorial. If I wanted to create these, I would have to find time somewhere since these would all be free. After brainstorming for weeks, it was clear the best way would be to scale back weekly tutorials so I could create this other free content (and still make time for paid content which helps us keep the lights on).
So, we're going to try this.
Starting next week, Tuesday tutorials will happen on an every-other-week basis for the foreseeable future (so, twice a month vs. four times essentially). With a site called Every-Tuesday, I recognize this could seem a little weird. Our mission has remained being a call to action for creatives to practice their passions at least once a week (and our recommendation is using Tuesday as that day). There are nearly 200 tutorials from almost 4 years of weekly videos, so there's plenty to dig into 🙂 (and there'll still be at least 2 new tutorials every month!)
In the short term, having these extra 2 weeks each month will allow me more focused time on preparing the next opening of Learn Font Making (which includes an entirely new version of the course for pc users that's in development right now).
In the longer term, I'll be able to create these free challenges, mini courses and workshops on topics I've always wanted to go deeper with. I constantly daydream about what these will be and am excited I'll be able to start creating them with less stress and more focused time. So! There'll be fewer weekly tutorials, but there'll be more in-depth free learning in the future. I hope that's a trade off you'll be excited for, too. I promise this wasn't an easy decision, but we believe it will make your experience here even more rewarding moving forward. If you have any questions about this new change for 2018, always feel free to get in touch here 🙂
Until we meet again in 2018, let's get to this January wallpaper!
Freebie: January 2018 Desktop Wallpapers
January 2018 Desktop Wallpapers
Desktop Wallpapers
File type: jpgs
Size: 1.8 MB
Minimum software version: n/a
Previews:
with dates
without dates
Receive special offers on courses + products, a new design file every month plus instant access to the Resource Library!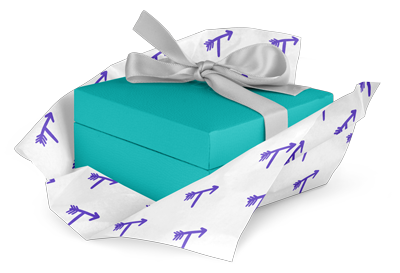 Pick up over 50 design + lettering files as our gift to you when you join the Tuesday Tribe for free!
Congrats!
Please check your email to confirm.