It's the last Thursday in January, which means it's time for your free February 2017 desktop wallpapers! This month's wallpaper was created with a Micron 05 (.45mm), scanned in and vectorized in Illustrator. I cleaned up my vectors using my iPad Pro + Astropad app (here's how I do that). I then colorized and sized it in Photoshop using my Glitz+ Glam Kit as well as the watercolor patterns from my Watercolor Texture Kit Vol. 3. Finally, the dates were added in (the 'R's' stand for Thursday so as not to be confused with Tuesday). Yep, not the quickest process, but I love making em 😉
The download includes the wallpapers in two common resolutions: 1280x1024px and 1920x1080px, with and without dates. I've left the year off of the 'no-dates' versions, so you can use it for any February in the future, too!
Pin it for later!
I like to recap the month and look ahead in these wallpaper posts. Here's a little background from this past month!
Spence and I took a few days off for the holidays, so the beginning of January felt like we had extra catching up to do. Things are finally back to the routine now, which I'm thankful for as I head into the recording phase of the upcoming font making class.
The majority of this month (outside of playing catch up) was spent developing a new font! This font will be the main example used throughout the font class. I wanted to create a font that contained everything I'm planning to teach, from a connected script, to sans serif characters, ligatures and contextual alternates. Basically, all of the most commonly used features of well crafted, hand made fonts. Look for that new font to be available within the next week or 2 🙂
We're hoping to get the new site design (finally) up in February. I turn 31 on February 28th (a Tuesday this year!), so that is what I want more than anything! We both made a lot of progress already on it this month. There are always little things to adjust here and there after a redesign that can really add up. I'm determined to launch it, though!
Ok! That's enough for now – let's get to these wallpapers!
Freebie: February 2017 Desktop Wallpapers
Download your free February 2017 Desktop Wallpapers!
Download
Previews:
with dates
without dates
Receive special offers on courses + products, a new design file every month plus instant access to the Resource Library!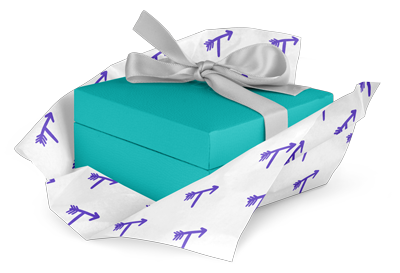 Pick up over 50 design + lettering files as our gift to you when you join the Tuesday Tribe for free!
Congrats!
Please check your email to confirm.