It's time for your free March 2017 desktop wallpapers! I apologize for the tiny delay in this one going up – we had to move all of the site's content over to the new design last week, so I wasn't able to post anything new while that happened. As long as you still like these, I'll keep makin em! 🙂
This month's wallpaper was created with this Winsor & Newton watercolor pan set and a no.4 round Winsor & Newton Cotman brush. I used my newest font, Miss Magnolia, to typset 'March' (as well as the dates) and applied the gold foil texture from my Glitz + Glam kit. You'll notice a subtle watercolor paper texture on the background too, which is part of the Watercolor Textures Vol. 3 kit 🙂
The download includes the wallpapers in two common resolutions: 1280x1024px and 1920x1080px, with and without dates. I've left the year off of the 'no-dates' versions, so you can use it for any March in the future, too!
Pin it for later!
I like to recap the month and look ahead in these wallpaper posts. Here's a little background from this past month!
If you're reading this, you already have an idea of what the past month looked like for us: a whole bunch of crazy. Spence was 100% on top of getting the new site design up while I worked non stop on the upcoming font class. We were all, 'yea, we can do both!' and by the end of the month it was more 'yea, but can we?' ha. Probably won't mix those two together again!
The past couple of days, my heart has been bursting from all of the kind comments and feedback we've received about the change. Our anxiety was peaking before Spence hit the official button to initiate the change publicly. We were hopeful you'd like it, but of course, were second guessing ourselves (we wouldn't be artists if we didn't, right?!). It's been such a relief to know all those hours paid off. I love you guys.
So what's next – the font making course! If you're an Every-Tuesday subscriber, you'll be hearing from me next week about a free font making mini course (sent via email), which should help determine if font making is something you'd like to pursue. The official Learn Font Making course launch is just a couple short weeks away, so I'll have more on that soon, too. Lots of really exciting things about to go up 😀
Ok! That's enough for now – let's get to these wallpapers!
Freebie: March 2017 Desktop Wallpapers
Download your free March 2017 Desktop Wallpapers!

March 2017 Desktop Wallpapers
Desktop Wallpapers
File type: jpgs
Size: 2 MB
Minimum software version: n/a
Previews:
with dates
without dates
Receive special offers on courses + products, a new design file every month plus instant access to the Resource Library!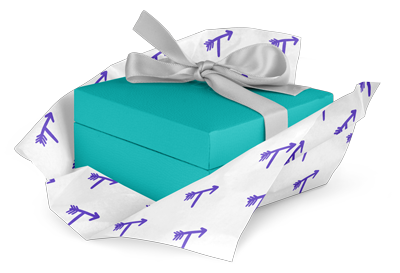 Pick up over 50 design + lettering files as our gift to you when you join the Tuesday Tribe for free!
Congrats!
Please check your email to confirm.