It's the last Thursday in September, which means it's time for your free spooky/eerie October 2017 desktop wallpapers! I've been away from my watercolors a little more than I'd like, so it was time to bring them back for October! The 'spooky' texture was created using a saltwater wash with this Winsor & Newton pan set and a no.8 round brush. 'October' is set in my font, Hawthorne Script, and the dates are set in my other font, Espresso Roast (caps style). The texture was scanned in and everything was combined + enhanced in Photoshop.
The download includes the October 2017 desktop wallpapers in two common resolutions: 1280x1024px and 1920x1080px, with and without dates. I've left the year off of the 'no-dates' versions, so you can use it for any October in the future, too!
Pin it for later!
I like to recap the month and look ahead in these wallpaper posts. Here's a little background from this past month!
Many of you probably know I offer premium online courses exclusively on Every-Tuesday that cover deep subjects (like font making) and I also have Skillshare classes (usually around an hour long) for lighter topics. The past few months, Spence and I have been switching a few of my Skillshare courses over to also being offered as one time, a-la-carte purchases with lifetime access on Every-Tuesday.
We first offered Bounce Lettering, then Mastering Mockups, and this month we added Lettering Layouts. We know not everyone loves signing onto a subscription, and since many of my courses share Adobe Illustrator or Photoshop tips, you might want to refer to them again in the future. The problem was that before, you'd have to maintain an active Skillshare subscription to do so. By also offering them on Every-Tuesday, you now have the option to purchase a course for a one time fee, and you'll keep access to it for forever. Once you buy it, it's yours to keep and refer back to as many times as you'd like, as often as you'd like.
Here are the main differences between purchasing a course directly from me here on Every-Tuesday vs. watching one of my courses on Skillshare with a Skillshare subscription:
One time purchase on Every-

Tuesday

:
Lifetime access. Pay once, own it/rewatch it forever.
Eligible for any future updates made to the class.
Everything is included from the Skillshare class (and occasionally some extra goodies, too 😉
Watching on Skillshare:
Watch it along with your other Skillshare favorites.
If you'd like to refer back to it in the future, you'll have to have an active subscription with Skillshare.
My Skillshare courses are not updated.
Please note: If you've taken a Skillshare course of mine in the past and would also like to purchase it a-la-carte, I'm not able to offer discounts since I don't have access to Skillshare's user enrollment history/info.
Moving forward, any new class I offer on Skillshare will also be available here as a one time payment, lifetime access option. I plan to keep new courses coming your way at different price points, so no matter what your budget may be, you'll have opportunities to dig into new graphic design and/or lettering topics 🙂
In other news, I'm working on finishing my new font trio! Once it's finished, I'll be sending email subscribers a special surprise, so if you haven't become an Every-Tuesday subscriber yet, be sure to sign up! I'm also planning out a new (Skillshare/Every-Tuesday) course for November, so there's even more coming your way 😉
Until then, let's get to this eerie October wallpaper!
Freebie: October 2017 Desktop Wallpapers
October 2017 Desktop Wallpapers
Desktop Wallpapers
File type: jpgs
Size: 2.5 MB
Minimum software version: n/a
Previews:
with dates
without dates
Receive special offers on courses + products, a new design file every month plus instant access to the Resource Library!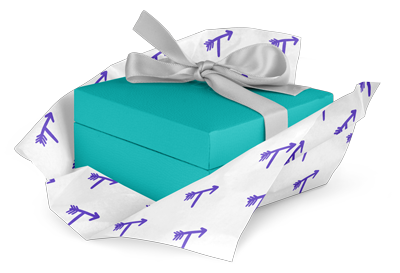 Pick up over 50 design + lettering files as our gift to you when you join the Tuesday Tribe for free!
Congrats!
Please check your email to confirm.