Last week, I was asked by a designer how to repeat a shape along a circular path. It had to be an exact number of shapes and the shapes needed to be evenly spaced. I received an email from Kimberly a few days later asking how to replicate a badge she came across that also used repeated shapes along a circular path (this one was made out of skinny rectangles). Serendipity? Coincidence? Either way, we're solving this question in today's quick tip tutorial!
In this tutorial, we'll recreate the badge Kimberly came across and also explore circular paths made up of other shapes (stars, polygons + dots) – perfect for creating custom badges or logos! We'll keep everything consistently sized and perfectly spaced. Let's go!
You can pick up the free font used in the tutorial, Stainy, here.
Receive special offers on courses + products, a new design file every month plus instant access to the Resource Library!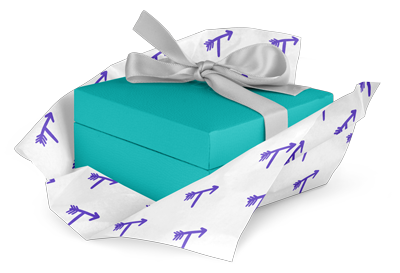 Pick up over 50 design + lettering files as our gift to you when you join the Tuesday Tribe for free!
Congrats!
Please check your email to confirm.