Happy Tuesday, friends! Today we're jumping into procreate with some tips on how you can quickly improve your iPad lettering by using the skeleton technique and a mono weight brush. The Skeleton Technique is a trick that, when used, can give your lettering dramatic results fast. We'll start the tutorial by creating our own mono weight brush by altering a default/standard brush in procreate. Then, I'll share my process for utilizing the skeleton technique, along with a few examples to get you started. Read on to see how!
Pin it for later!
Improve your iPad Lettering with the Skeleton Technique
Mentioned in this tutorial :
Tools/app used in this video:
iPad Pro (12.9″, 256GB)
Apple Pencil

Please see the video for the exact settings used to create the mono weight brush. Here are some additional tips for using the skeleton technique:
First, the skeleton technique is called what it is because when you create letters, at their core, they're built from a single line, or path. Your tools (brushes, pens, markers, etc.) allow you to add thick areas and thin areas. You could think of those as the 'meat' of your letter, but it all starts with a single weight path. By creating a mono weight brush, we can mimic that path, simplifying our lettering down to to their most essential components (the bones, framework, structure…you get the idea).
From here, we can add our thicknesses. By creating a new layer on top of your mono weight layer, you can try out different brushes, thicknesses and colors without ever disrupting your 'core'. It's always there to start over with, it's always there to come back to when you want to try new things. Plus, all of your experiments are on their own layer, so you can export or remove whatever you'd like without permanently applying anything to your mono weight layer.
The main point is to start with simplified letters and build from there. As you progress, pay attention to your downstrokes and upstrokes, and how your different procreate brushes react to your movements. With a little practice, you'll soon have that mono weight path in mind as you letter, whether you actually create it as a base or not. Have fun!
Receive special offers on courses + products, a new design file every month plus instant access to the Resource Library!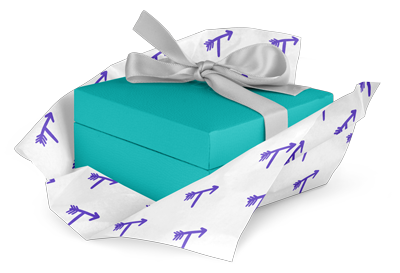 Pick up over 50 design + lettering files as our gift to you when you join the Tuesday Tribe for free!
Congrats!
Please check your email to confirm.