Happy Tuesday, friends! This week, we're creating leafy branches! Not only do we create 4 different styles of branches, but we integrate 4 different shadow/highlight effects in them, too, giving you plenty of options for future artwork! The first 3 branches are very beginner friendly and the 4th one is there if you're up for a challenge 😉
Pin it for later!
Leafy Branches Anyone Can Draw in Procreate
Mentioned in this video:

Here's a written overview of how to draw leafy branches in Procreate:
Leaf #1: start with a curve and draw in symmetrical leaves. Add complexity by adding in a shadow right down the center. Draw a shape all the way down the middle, fill it with color and apply gaussian blur to it. Choose a clipping mask to keep it right in the shape. Add a shadow to the whole fern by distorting the nodes. Apply a motion blur and reduce the opacity.
Leaf #2: draw one branch and then draw in stems all the way down. Create a new layer and add in circular leaves. Add in highlights to each leaf by drawing in light colored shapes and then apply a blur. Apply a shadow and then distort it. Apply a motion blur and reduce the opacity.
Leaf #3: draw a branch that has staggered branches with teardrop leaves. Add in light streaks to the leaves by drawing in light colored confetti style marks around. Apply a gaussian blur and clipping mask. Repeat the steps from above to apply a shadow.
Leaf #4: create one branch down the middle with staggered branches. It is important to make some of them overlap some others. Apply a shadow to where the sun is not being cast. Apply a gaussian blur, change the blend mode to multiply and then apply a clipping mask. Use a layer mask to create crisp edges to the shadows. Create your final shadow to the whole leaf.
Done!
Receive special offers on courses + products, a new design file every month plus instant access to the Resource Library!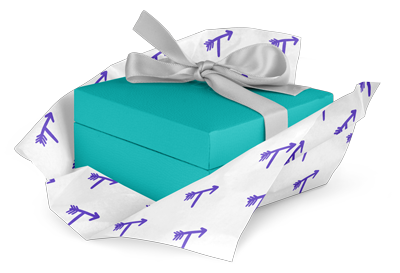 Pick up over 50 design + lettering files as our gift to you when you join the Tuesday Tribe for free!
Congrats!
Please check your email to confirm.