Happy Tuesday! This week's tutorial is perfect for beginners! I'm such a sucker for uncommon containers filled with florals and foliage (cups, envelopes, etc.) and while I was having my morning coffee last week, I thought – it's time I put some flowers in a cup! 😂 In today's tutorial, we're using the symmetry feature to create a super quick cup and then we fill it with some simple flower buds and foliage. Once you start filling it up, feel free to add any other florals or foliage you can think of! This is such a fun way to experiment, customize it and always get a beautiful result.
Pin it for later!
Easy Cup of Flowers in Procreate
Mentioned in this video:

Here's a written overview of how to draw a easy cup of flowers in Procreate:
Turn on the symmetry settings and make sure vertical is selected and assisted drawing is turn on. Draw in your cup with the monoweight brush and then turn off your drawing guide and turn assisted drawing off as well. Drop in the color.
Draw in the handle and fill with color. Add a heart to the front of the cup.
Start drawing in the back most leaves and make them really large leaves as supporting elements just as a filler element. Draw in some stems for the berries, change up the position of them to change up the scale. Add the berries to the stems and alternate the scale and color of them to make it a bit more interesting.
Add in the final forefront foliage.
Create a shadow underneath the cup layer.
Drop in your background color.
Add in some lettering or leave it as is! Use the drawing guide if needed to help write in a straight line.
Done!
Receive special offers on courses + products, a new design file every month plus instant access to the Resource Library!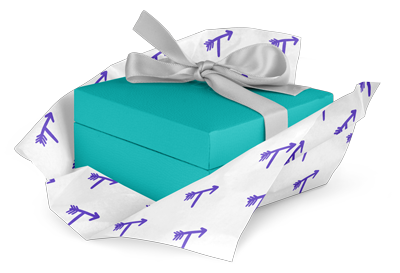 Pick up over 50 design + lettering files as our gift to you when you join the Tuesday Tribe for free!
Congrats!
Please check your email to confirm.