It's Tuesday! This week, we're illustrating 3 different flowers together! This is a very beginner friendly tutorial, so if you're new to Procreate, it's a great way to familiarize yourself with common tools + methods. We'll start with a small bunch of flower buds (timestamp 1:10), move on to a basic 5 petal flower (6:00) and finish off with a simplified version of a peony (11:25). We're using only one brush for this – my free monoweight brush and here is the free color palette. To take your flowers one step further, check out this line art florals tutorial.
Pin it for later!
3 Flowers Anyone Can Draw in Procreate
Mentioned in this video:

Here's a written overview of how to create 3 flowers anyone can draw in Procreate:
Flower Buds: Start by drawing in some buds and stems to connect them all. Add in some leaves and drop in the color to each. Create a new layer and choose clipping mask for the leaf details. Create some dimension to the buds by creating a light source in the top right. Draw in some shadows to the buds and leaves by applying a clipping mask. Add in a shadow to all the leaves by duplicating the leaf layer, offset it and then apply a gaussian blur.
5 Petaled Flower: Create a base by drawing an asterisk and then draw in the petals. Draw in the anthers and detailed lines. Create a new layer for the notched leaves and make sure to change the size. Add in leaf details with a clipping mask. Add in a shadow below the flower, apply a gaussian blur and clipping mask.
Peony: Draw in the base of the flower. Add a darker colored shape behind the front petals. Then, apply a gaussian blur to make it look like the flower is opening up. Add in the stem and leaves. Create some leaf highlights by coloring in half of each leaf with a lighter color.
To enhance any of these 3 flowers, try adding line art to give them more dimension. Check out this post for all the details.
Done!
Receive special offers on courses + products, a new design file every month plus instant access to the Resource Library!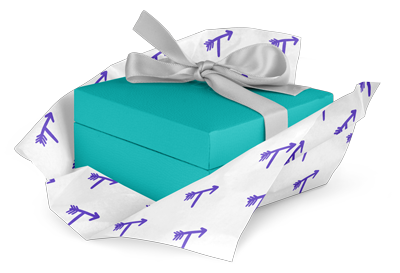 Pick up over 50 design + lettering files as our gift to you when you join the Tuesday Tribe for free!
Congrats!
Please check your email to confirm.