One of Spring's first cues here in the south are moths flying around porch lights in the evenings. This sent me down a rabbit hole of ideas and searching through pages of moth photography 😂There are just.soooo.many! And many beautiful ones I had never seen before. Instead of just illustrating a moth, this week, we're adding a little doodle magic and lots of fun, gritty texture. ✨
Pin it for later!
Draw a Magical Moth in Procreate
Mentioned in this video:
Here's the 70% off Envato coupon (applies to the first month when you join)

Here's a written overview of how to draw a magical moth in Procreate:
Download the texture procreate brushes from Envato Elements. Then pick up your source photo from this link.
Bring in your source photo to the canvas and rotate it as desired.
Create a new layer and turn on your symmetry settings, making sure that vertical is selected. Slide the moth's head until it is directly on the symmetry setting.
Select texture brush #10, and trace over the moth outline. Turn off the photo and change the background color.
Start blocking the moth out with color while leaving the symmetry settings on. Apply colors to the moth by painting them in. Feel free to switch through the texture brushes as you color block the moth.
Begin adding details to the wings by creating a new layer above the wing layer. Apply the symmetry settings again. Draw in simple leaves/ lines to the wings and roughly color them in. Add additional details as you want.
Paint in a layer of depth under the top wing and reduce the opacity as you want.
To bring the moth to life, add in some decorative details around the rest of the canvas. Create a circle outline around the moth to create bounds of where you want to draw from. Turn the symmetry settings off from this layer.
Finally, add in some open and closed dots to finish off the piece.
Feel free to add in a written message with typeable text or your own lettering.
Done!
Receive special offers on courses + products, a new design file every month plus instant access to the Resource Library!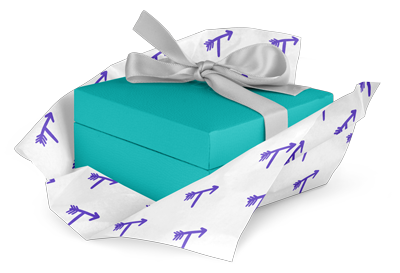 Pick up over 50 design + lettering files as our gift to you when you join the Tuesday Tribe for free!
Congrats!
Please check your email to confirm.