It's no secret I loooove painting wreaths in Procreate, but I realized that I had yet to share an asymmetrical one! We're fixing that this week with a foliage-packed, twisted vine, beginner friendly asymmetrical wreath in Procreate! Pop this onto your IG feed, print it on stationery, or just pretty up your Procreate gallery with it.

We use several different brushes from my gouache lovers set, but this can be accomplished with any brushes you'd like – just make sure you're using pressure sensitive brushes so you'll get some pretty line weight variation 😉
Pin it for later!
Paint an Asymmetrical Wreath in Procreate
Mentioned in this video:

Here's a written overview of how to paint an asymmetrical wreath in Procreate:
Begin by creating a template for the circle of your wreath. Add some leaves around the template with the streaky semi transparent brush. Alternate your pressure as you draw.
Grab your liner brush and draw in three wavy lines around the circle template for the twisted vine.
With the diluted paint brush, add in some additional foliage elements, varying up the length and size of the leaves. To add in some texture, grab the dried out brush and draw in open, pointy leaves.
Paint in the eucalyptus leaves with the thick round opaque brush. Change the angle just slightly. Towards the top of the wreath, draw in the branches hanging over where your lettering will go. This draws your eye to the lettering.
Create a new layer with your dried out brush. Create a few clusters of berries where you have some white space or need to break up some darker colors.
Add in your lettering with a brush or editable text.
To create a bit of visual interest to the background, keep the dried out brush, and draw in some sketchy foliage all around the background.
Done!
Receive special offers on courses + products, a new design file every month plus instant access to the Resource Library!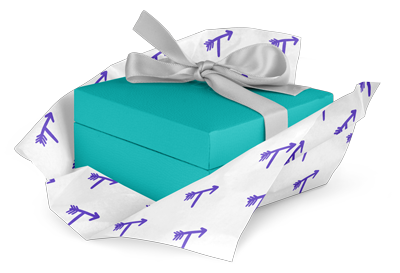 Pick up over 50 design + lettering files as our gift to you when you join the Tuesday Tribe for free!
Congrats!
Please check your email to confirm.