I've been making little flower doodle bouquets using my new free set of vase stamps, so a big bouquet was definitely in order! We'll be densely packing this vase and adding in several types of seasonal foliage to bring in all those cozy fall vibes – and it's beginner friendly, too!
Pin it for later!
Paint a Vase of Fall Florals in Procreate
Mentioned in this video:

Here's a written overview of how to paint a vase of fall florals in Procreate:
Set your background color and choose a vase stamp. Establish the vase size to leave room for your florals and foliage and lettering underneath the vase. Drag the opacity down of the vase to be able to see the stems and water inside the vase.
Grab the diluted paint brush and paint within the vase, change the blend mode to multiply.
Create a new layer to begin painting the florals. Always begin with the largest florals with the streaky semi transparent brush. Add in details by varying the size and shape of the dots and lines.
Move onto the next element by creating a new layer and dragging it under the main flowers. Paint in some detailed berries and then add in a little highlight to each berry. Add in some supporting berry clusters.
To support everything, paint in some foliage to push the florals forward. Choose your darkest green color and paint in some basic leaves using the light pressure, heavy pressure, light pressure technique.
Switch to the next darkest green and begin layering in the leaves. Repeat this with the next lightest green.
Add in the rest of your foliage by switching to the dried out brush. Then switch back to the semi transparent brush and paint in some simple white foliage.
Draw in the stems with the liner brush at 2%.
Add in some hand lettering with the dried out brush and turn on the drawing guide for straight lines.
Done!
Receive special offers on courses + products, a new design file every month plus instant access to the Resource Library!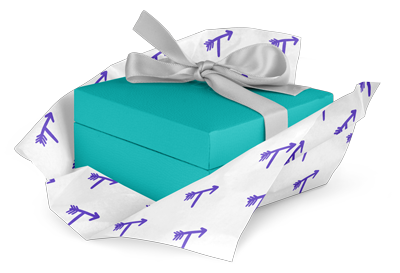 Pick up over 50 design + lettering files as our gift to you when you join the Tuesday Tribe for free!
Congrats!
Please check your email to confirm.