Ok, I know summer is coming to an end (I'm probably in the minority here, but I'm not ready!) and we've had the sweetest little wild strawberries growing by the country roadside in Georgia, so this is me clinging onto what's left of the season in one last summer-ish tutorial. Plus, how cute and delicious does this little gem of a berry look?! 🍓 (Don't worry, I've got brand new fall tuts in the queue – they're on their way!)
Pin it for later!
Strawberry Gouache Painting in Procreate
Mentioned in this video: 

Here's a written overview of how to make a strawberry gouache painting in Procreate:
Start by setting up the background color. Grab your sketching pencil and sketch out the strawberry first. Then add on the top leaves and flower buds around the strawberry. Fill in the rest of the sketch with leaves, seeds, and larger leaves in the background.
Begin painting in the strawberry with the streaky semi transparent brush. Create a new layer and apply a clipping mask. Add in a shadow along the edge of the strawberry and the leaves. Next, paint in the seeds.
Create a new layer and begin painting in the flowers. Paint in the petals first and add in some detail with the dried out brush. Next, paint in the stamens and add in depth with stippling the center.
For the foliage, grab the streaky semi transparent brush and paint. For the rest of the foliage, add a new layer underneath the strawberry group. Then, paint in the large leaves using a jagged edge. Create a new layer and the dried out brush and add in the detail to the leaves.
Add in a new layer for the lettering with the dried out brush. Write out your message or use typeable text!
Done!
Receive special offers on courses + products, a new design file every month plus instant access to the Resource Library!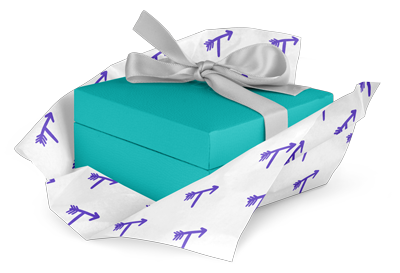 Pick up over 50 design + lettering files as our gift to you when you join the Tuesday Tribe for free!
Congrats!
Please check your email to confirm.