I'm kind of on a wildflower doodling kick these days and I've been obsessively painting every flower that comes to mind with my new gouache brushes! This week is a much more freestyle approach than many of my other recent vids – we're painting from memory, making adjustments on the fly and positioning things wherever we feel they fit best. We'll lean on instinct a lot, but I explain everything as we go along 🙂
Pin it for later!
Paint Messy Gouache Wildflowers in Procreate
Mentioned in this video:

Here's a written overview of how to paint messy gouache wildflowers in Procreate:
Start your canvas with the echinacea flowers, using the dried out brush to make the centers. Create the petals with the thick round opaque brush and add in the stems with the dried out brush. Paint in the leaves with the streaky semi transparent brush.
Next, add in the supportive elements. Draw in some stems for the white and pink flowers, creating clusters where the flowers will go.
Begin painting in the pink flowers using little pressure, lots of pressure, little pressure.
Next, add in your background color and then paint in the white flowers varying up the pressure to create .
Grab the liner brush and paint in the transition areas between the pink flowers and stems.
Bring in some foliage with simple, symmetrical leaves. Paint them in wherever you have some gaps.
For any extra gaps, fill them with some larger foliage and reduce the opacity if needed.
Add in your lettering with the dried out brush or with editable text if you like.
Fill in your background with paint streaks. Switch to the flat opaque brush up at max size. If it is too strong, reduce the opacity as desired.
Done!
Receive special offers on courses + products, a new design file every month plus instant access to the Resource Library!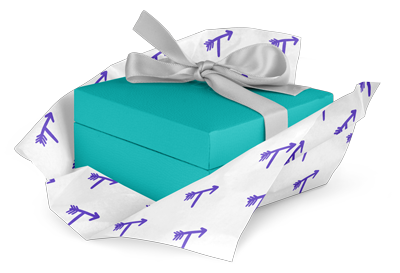 Pick up over 50 design + lettering files as our gift to you when you join the Tuesday Tribe for free!
Congrats!
Please check your email to confirm.