Mother's Day is this coming Sunday, May 9th here in the US, so this week, we're making something for Mom 😉 If you celebrate the holiday at a different time, you can adjust this gouache floral design easily for any birthday or celebratory occasion, too!
Pin it for later!
Paint Mother's Day Gouache Florals in Procreate
Mentioned in this video:

Here's a written overview of how to paint Mother's Day gouache florals in Procreate:
Set the background color and add in your lettering and center it. Feel free to write it out or use typeable text!
Turn on your quadrant symmetry and rotational symmetry. Add in a new layer for your stems and grab your liner brush and start drawing in your stems. 
Start painting in the other elements by starting with the florals. Create the different details of the flowers on separate layers. Grab your streaky semi transparent brush and turn on the symmetry settings. Come around and vary up between flowers and flower buds on the stems. 
Start adding in details by switching to the dried out brush and then add in a block of color on each flower and flower bud.  
Create a new layer, turn on the symmetry settings and grab the streaky semi transparent brush. Paint in various leaves wherever you would like. 
Come back to your leaves layer, toggle on your symmetry and tap on layer mask. Paint in black to hide portions of the layer and draw in a line on the leaves to add in details. 
Add in the final daisies and dots to fill any gaps. 
Done! 
Receive special offers on courses + products, a new design file every month plus instant access to the Resource Library!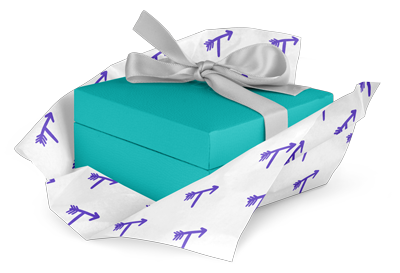 Pick up over 50 design + lettering files as our gift to you when you join the Tuesday Tribe for free!
Congrats!
Please check your email to confirm.