I've received a few requests lately on the method I used to create my email recap header graphic, which is also my current youtube channel art. Here's what that looks like:
That piece took 90 minutes to make, so this week, I'm breaking the same process I used down to 7 minutes. We'll make a bouquet with 3 different simplified flowers anyone can paint and fill in our gaps with leafy foliage and eucalyptus! I'll even provide the composition sketch so you can get painting right away 👏 And if you'd like to take it one step further and add in some line art to your messy gouache flowers, check out this tutorial.
Pin it for later!
Easy Messy Gouache Flowers in Procreate
Mentioned in this video:

Here's a written overview of how to make easy messy gouache flowers in Procreate:
Place the composition sketch on its own layer.
Create a new layer and grab the dried-out brush. Draw in the base of your rose and then paint in your stamen. Fill in the rest of the rose with more spaced out petals.
Move on to the hydrangeas by stippling in the base of the flower. Repeat with a similar color and a highlight color. This brush is a pressure-sensitive brush, so the harder your press down, the larger the stroke will be.
Paint in the Billy Buttons and add in depth and a little bit of highlight where you like. Blend these out a little bit with the streaky semi-transparent brush from the smudge brush category. Change the blend mode to screen to add in a final highlight.
Finish by painting in the foliage. Begin by painting some of the elements with one green, and then finish with a darker green.
Grab a lighter green and add in a few highlights to some of the leaves.
Turn off the sketch layer and set the background color.
Done!
Receive special offers on courses + products, a new design file every month plus instant access to the Resource Library!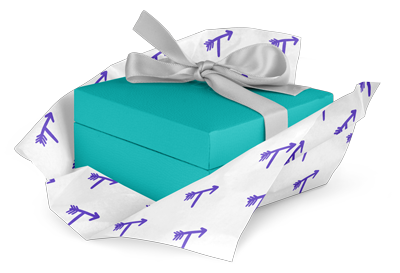 Pick up over 50 design + lettering files as our gift to you when you join the Tuesday Tribe for free!
Congrats!
Please check your email to confirm.