Spoiler: anyone who freehands beautiful line art florals practiced them by tracing or copying them at some point in time. Instead of just tracing them this week with one line, we'll be pulling a section of florals from an existing bouquet, customize it to fit our needs, then bring the line drawing to life by adding some digital watercolor with pretty blends to finish it off. Although it starts with a basic trace, it finishes with a completely original piece of work you can use for any occasion. ✨
Pin it for later!
Line Art Florals for Beginners in Procreate
Mentioned in this video:
Want in more watercolor florals in Procreate? Check out my full course here.

Here's a written overview of how to create line art florals for beginners in Procreate:
Begin by creating a brand new canvas. Head into the Pinterest flower reference board and grab the source photo. Insert the photo into your canvas and reduce the opacity to make it easier to trace over.
Grab your sketching pencil at around 3 or 4%. Trace over the large details and color shifts. Turn off the reference photo to look at everything. Complete the one line drawing by planning out where your stems will go. Duplicate the sketch layer to darken it up.
Center the sketch. Create a new layer and begin painting in the foliage with the spot bleed brush. Next, paint in your floral elements. Add in a lot of variety with various shades of pink.
Add in whatever messaging you would like with your round liner brush and turn on your drawing guide to keep the lettering straight.
To add in some finishing touches, add in some paint splatter with the round splatter brush. Then, create a new layer and set the blend mode to multiply. Select true black and the medium tooth paper texture.
Zoom all the way out and have your brush at max size as you paint over the whole canvas.
Finally, set your background color.
There you have it! Your line drawing is complete!
Receive special offers on courses + products, a new design file every month plus instant access to the Resource Library!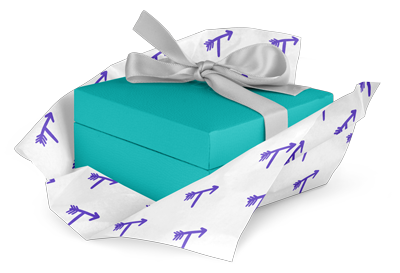 Pick up over 50 design + lettering files as our gift to you when you join the Tuesday Tribe for free!
Congrats!
Please check your email to confirm.