I've had quite a few friends celebrate spring birthdays lately and it occurred to me that having a spring-themed illustration for those occasions would have been so handy! So if you have yet to celebrate a spring birthday, already have, or need something to send a loved one's way, this week's vid is for you 😉
Pin it for later!
Paint Spring Birthday Florals in Procreate
Mentioned in this video:

Here's a written overview of how to paint spring birthday florals in Procreate:
Sketch everything out with the sketching pencil brush. Begin by sketching where your lettering will be and then draw a half wreath where the florals will be. Change up the scale of the flowers by starting with the largest flowers first and then fill in the space.
Start painting the daisies first since they are the biggest element. Add in some final details to them by drawing in a few orange lines to the middle of the daisies. Paint in the centers, making sure to touch all of the petals. Group all of the daisy layers together.
Next, paint in the lilac flowers. To add in some extra texture, draw in small white circles on top.
Begin painting in all of the stems. Preview the canvas by turning off the sketch layer.
Paint in all of the leaves to fill out the layers and make your canvas come to life. Turn off the sketch layer and fill in any remaining gaps. Add a little bit of details to the leaves to bring them forward.
Finish off the canvas by adding some loose lettering.
Use your dense wash brush to paint in behind some of the elements to add some extra texture.
Finally, add some paint splatter around the canvas as you like. Paint in a watercolor paper texture to the canvas and change the blend mode to multiply.
Done!
Receive special offers on courses + products, a new design file every month plus instant access to the Resource Library!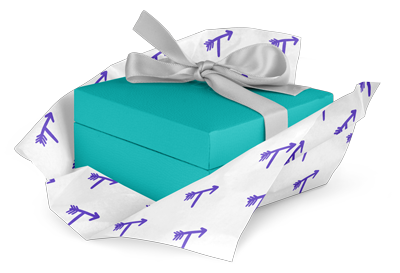 Pick up over 50 design + lettering files as our gift to you when you join the Tuesday Tribe for free!
Congrats!
Please check your email to confirm.