With the beautiful weather we've been having in the US South, I've been soaking up every minute of sunshine I can get before it turns sweltering this summer. Spence and I moved last year to the country, so this year I've started a flower garden and I've been adding more potted plants to our interior, too. With gardening on the brain, what started as one tutorial idea evolved into a mini series of 3 gardening illustration tutorials! This week, we're kicking off video number 1 with some gouache gardening supplies 🌱

Pin it for later!
Paint Gouache Gardening Supplies in Procreate [New Gardening Series!]
Mentioned in this video:

Here's a written overview of how to paint gouache gardening supplies in Procreate:
Begin your canvas by sketching out all of the gardening supplies with the sketching pencil at an appropriate scale. To get a copy of something you just had, create a duplicate of that layer and then reposition it or tweak the angle to create some variety. Now is the time to stretch and reposition things before you start painting.
Pull out an ellipse to snap it to a circle and add it to the background. Fill with color.
Start painting each gardening tool on their own separate layer. You can use most of the gouache brushes depending on the texture that you want to create.
Add in some lettering underneath the circle or you can use editable text. Select your mono marker brush from the Font Lovers Brush Set. Turn on the drawing guides at the default settings to help keep your lettering straight.
Center out the lettering, turn off the drawing guide and reduce the size of the lettering as needed.
Done!
Receive special offers on courses + products, a new design file every month plus instant access to the Resource Library!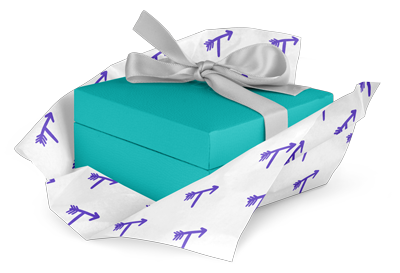 Pick up over 50 design + lettering files as our gift to you when you join the Tuesday Tribe for free!
Congrats!
Please check your email to confirm.