I've had a few requests for more flat style floral arrangements, so that's what we're making this week! This one is anchored by one rose with a few supporting florals and 4 different types of foliage. Simple enough that anyone can make it, but packed with skills, so there's something for everyone 😉
Pin it for later!
Flat Summer Florals in Procreate
Mentioned in this video:
Here's a written overview of how to paint flat summer florals in Procreate:
Set your background color and begin painting the base of the flat style rose with the thick round opaque brush. Position the base where you want it on the canvas. Add the stamen and details.
Draw in the petals on top of the base layer using little pressure, lots of pressure, little pressure.
Create a new layer and paint in some supporting daisies. Vary up the scale of these. Then, paint in the stamens.
Next, draw in the lupins. Add in some details by grabbing the liner brush and add in a clipping mask.
Begin working on the foliage by drawing in some long leaves with the thick round opaque brush. Add in a little bit of detail by applying a clipping mask and filling in one side of the leaves with a lighter color.
Then, draw in some rose leaves with ragged edges on them. Add in some basic veining details with the liner brush.
Increase your brush size and draw a few stems up that are different lengths. Add in some extra foliage with the thick round opaque brush. Slowly make them larger as they go down the stem. Add a little bit of detail on them with the liner brush. Apply a clipping mask and add in the line details.
Paint in some supporting foliage and return to the thick round opaque brush. Fill in any gaps that need any more depth or greenery with a pointed oval leaf shape.
Done!
Receive special offers on courses + products, a new design file every month plus instant access to the Resource Library!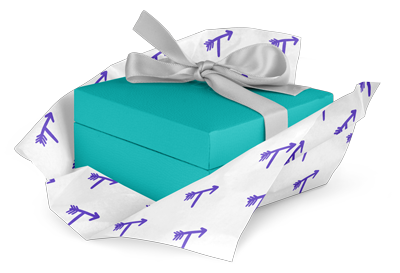 Pick up over 50 design + lettering files as our gift to you when you join the Tuesday Tribe for free!
Congrats!
Please check your email to confirm.