We're returning to flat style florals this week, but with a twist! We'll be making things more complex by adding in some washi tape and creating a warped shadow to give the impression the flowers are lifting up from behind the tape! We'll also be using all free brushes for this entire piece 😉
Pin it for later!
Make Washi Taped Flowers in Procreate
Mentioned in this video:

Here's a written overview of how to make washi taped flowers in Procreate:
Set the background color and create a new layer called flowers 1. Grab your darkest pink color and the monoweight brush. Draw in as many flowers as you would like. Add in the stamen and then draw in some lines and dots to add details.
Create a new layer under the flower layer and add some petals to the back. Create a new layer above the leaves and add in depth by painting in the flower buds.
Group all of the layers together and label it flowers.
Paint in the stems and have them all meet around the same point. Add in some leaves, staggering them so it does not get too crowded. Draw in some details on the leaves as desired.
Head into the washi tape brush set, select the washi long 3 brush. Rescale and reposition however you want. Duplicate the original tape layer, reduce the size and rotate it slightly.
Add in a new layer to draw in some lettering with the free signature brush.
Create dimension by duplicating your bouquet group, flatten it. Create a shadow of your bouquet by filling in the duplicate with a new color and warping the selection. Apply a gaussian blur to make it look like a shadow.
Done!
Receive special offers on courses + products, a new design file every month plus instant access to the Resource Library!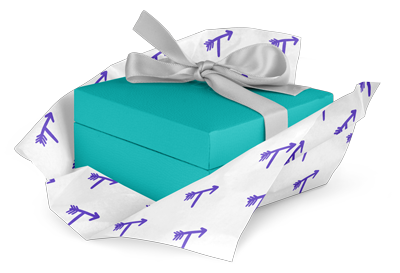 Pick up over 50 design + lettering files as our gift to you when you join the Tuesday Tribe for free!
Congrats!
Please check your email to confirm.