Time for another Tuesday tutorial! This week, I've got a flat style floral bouquet for you 💐 If you caught this tutorial from a couple weeks ago, this is the perfect follow up to take things to the next level. We create a variety of different florals, then combine them together with supporting foliage for a full, colorful bouquet.
Pin it for later!
Create a Flat Style Floral Bouquet in Procreate
Mentioned in this video:

Here's a written overview of how to create a flat style floral bouquet in Procreate:
Start with your largest flowers first. Create your largest rose with each element on its own layer. Group all of the layers together. Repeat with the second largest flower.
Draw in some simple peonies, separating the petals on their own layers. Adjust and rotate the flower to make it fit as desired. Duplicate the peony and scale down to make it smaller. Flip it horizontally and rotate it slightly.
Begin the medium flowers with simple flower buds. Duplicate them to bring the copy to various places on the canvas.
Add in some babies breath and floral clusters. Move and adjust the florals as needed.
Create a new layer at the very bottom of everything for the foliage. Draw in your supporting leaves and then finish with your large ones.
To make sure your paths are closed, turn off certain layers, fill in the colors, and then the layers back on.
Group all the foliage elements together and then select everything to center them on the canvas.
Done!
Receive special offers on courses + products, a new design file every month plus instant access to the Resource Library!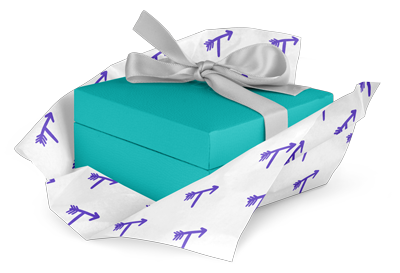 Pick up over 50 design + lettering files as our gift to you when you join the Tuesday Tribe for free!
Congrats!
Please check your email to confirm.