Happy Tuesday! This week, we're painting some flat style winter florals in Procreate! Create the same bouquet or use the different elements to embellish holiday stationery! These are simple elements, but are sooo versatile. In this beginner friendly tutorial, you'll utilize multiple layers to establish hierarchy among elements, group layers and apply clipping masks to create additional visual interest.
Pin it for later!
Flat Winter Florals in Procreate

Mentioned in this video:

Here's a written overview of how to draw flat winter florals in Procreate:
Start by drawing in your poinsettias with the lightest pink color to draw in the petals. Create a new layer underneath and grab the next darkest pink color. Repeat one more time with the darkest pink/ reddish color. Add in the center seeds switching between shades of yellow to add dimension. Group these layers together. You can duplicate this layer to create a new poinsettia or draw in a small poinsettia.
Then draw in some supporting flowers underneath the poinsettia layer. Duplicate the flower or draw in another small one as well.
Draw in branches at varying lengths. Drop in your dark colored background. Draw in white dots on the tips branches for the berries.
Next, fill in the background with various flat leaves switching between the shades of brown. Add in details through shadows to your leaves, alternating the side that you put the shadow on. If there is extra white space behind your main flowers, fill it in with your light brown color to tie everything together and make it seem like the foliage is full.
Add in pine branches with your green color. Add in some extra branches with the blue to create some depth to the leaves.
Finish it up by adding in some liner branches to the background. They are a great supporting element to balance out the piece.
Done!
Receive special offers on courses + products, a new design file every month plus instant access to the Resource Library!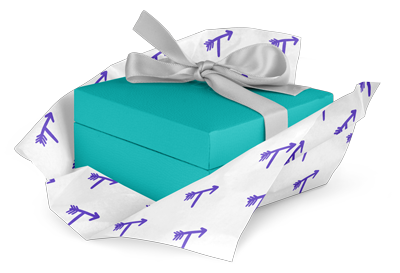 Pick up over 50 design + lettering files as our gift to you when you join the Tuesday Tribe for free!
Congrats!
Please check your email to confirm.