Happy Tuesday! Today, we're creating a little note surrounded by fall elements! In this tutorial, you'll learn how to create a simple depth effect on the note using the warp tool, add texture to flat tape to mimic washi tape, layer multiple elements to create hierarchy and finish everything off with a watercolor paper texture to complete the look. While this is very beginner friendly, it has a few advanced tools mixed in (like masking and warping), so there's a nice mix for everyone.
Pin it for later!
Paint a Little Fall Note in Procreate

Mentioned in this video:

Here's a written overview of how to paint a little fall note in Procreate:
Freehand a rectangle shape and drop color in. Duplicate your note and enlarge the bottom one. Reduce the opacity so that you can still see the base layer.
Add in washi tape using the

2B Compressed brush in the charcoal category for added texture using a layer mask.

Create a shadow beneath the note, change the blend mode to multiply and then warp the shadow layer. Add a gaussian blur to about 2.5% and reduce the opacity to 30%.
Create a new layer of branches staying within your reference guide layer. Add in your berries varying the size and position. Add in leaves alternating between yellow and brown leaves. Draw in some evergreen branches switching to the sketching pencil just to change it up.
Add a quote in your note. To write in a straight line, toggle on your drawing guide. Create a new layer above your note layer. Center the quote on your note. Turn off your drawing guide.
Add a watercolor paper texture by creating a new layer above your shadow layer. Grab true black and choose a paper texture and paint over the entire canvas in one continuous motion. Change the blend mode to multiply.
Done!
Receive special offers on courses + products, a new design file every month plus instant access to the Resource Library!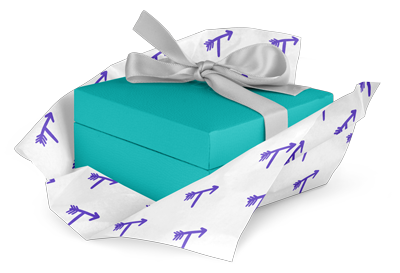 Pick up over 50 design + lettering files as our gift to you when you join the Tuesday Tribe for free!
Congrats!
Please check your email to confirm.