It's Tuesday! Time for some caffeine and a tutorial 😉 Now that it's October, I couldn't pass up creating a cute pumpkin spice latté this week! In the video, we create our latté, complete with cinnamon sticks, whipped cream and a sprinkle of cinnamon on top. We also add a pumpkin label and leafy fall embellishments with a little bit of lettering to finish it off. There are quite a few elements, but I would still call this a beginner style tutorial! (also, super easy to make it your own by changing up color or elements!)
Pin it for later!
Paint a Pumpkin Spice Latte in Procreate
Mentioned in this video:

Here's a written overview of how to paint a pumpkin spice latte in Procreate:
Sketch out the shape of your cup using the symmetry settings. Reduce the opacity of your sketch and turn off your drawing guide. Using the medium paint round brush, roughly follow the outline of the cup and then duplicate it.
Draw in the sleeve and sticker with your monoweight brush. Paint in a small pumpkin using your medium paint round brush on top of the sticker.
Add in some whipped cream to the top of the latte and a sprinkle of cinnamon with your soft bloom stamp.
Add a shadow layer underneath your cup layer. Change the blend mode to multiply. Draw an oval, fill with color, reduce the opacity.
Create a new layer up at the very top for the embellishments. Turn on drawing assist to turn symmetry back on. Draw the same embellishments on both sides, but then color them in differently.
Turn off your drawing guide. Alternate between a bunch of different colors with your medium paint round brush. For a hand drawn look, paint in and out of the lines.
Letter out your phrase or quote.
Done!
Receive special offers on courses + products, a new design file every month plus instant access to the Resource Library!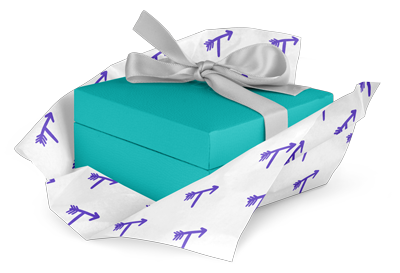 Pick up over 50 design + lettering files as our gift to you when you join the Tuesday Tribe for free!
Congrats!
Please check your email to confirm.