Another Tuesday, another tutorial! In case you missed it, I just released my newest class, Watercolor Florals in Procreate, yesterday! The course covers how to create a variety of different florals and today, I wanted to share one of the first lessons from the class – how to create watercolor floral doodles! You can use the brushes shown in the video or you can use your own brushes if you'd like to change up the style. Use these on stationery, social media or even create a logo out of them. They're really fun (and easy) to make and you'll be able to follow along, even if you're opening Procreate for the very first time.
Pin it for later!
Paint 4 Watercolor Floral Doodles in Procreate
Mentioned in this video:

Here's a written overview of how to paint 4 watercolor floral doodles in Procreate:
Snowdrop: Grab your medium paint round brush and paint the petals. Start with the center petal first and then do the rest, creating a wet on dry look. Create a transition area. Paint in your stem and two leaves by going little pressure, lots of pressure and then little pressure. Group all of the layers together and rename Snowdrop.
Chrysanthemum: Start with the petals first. Add in an extra layer of color on each petal. Draw in the stem and transition area. Paint in the leaves with the pressure style leaves. Group all of the layers together and rename Chrysanthemum .
Sweet Peas: Paint in groupings of 3 and flowers that come off the side. Add in the stem, connecting all of the petals.
Daisy: Draw in one daisy facing head on and one daisy on the side. Draw in the stems and leaves using the pressure style leaves.
Done!
Receive special offers on courses + products, a new design file every month plus instant access to the Resource Library!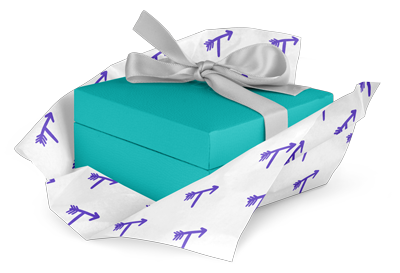 Pick up over 50 design + lettering files as our gift to you when you join the Tuesday Tribe for free!
Congrats!
Please check your email to confirm.