Happy early St. Patrick's Day! This week, I'm sending some extra luck your way with a realistic watercolor 4 leaf clover in Procreate! Read on for the full tutorial!
Pin it for later!
Paint a Watercolor Clover in Procreate
Mentioned in this video:

Here's a written overview of how to paint a watercolor clover in Procreate:
Grab your source image from Pinterest and add it into your document.
Trace the outline of the clover with the sketching pencil, reduce the opacity of the source photo slightly to make it easier to see the contours. Extend the stem slightly in your sketch layer.
Reduce the size of the source image and drag it to the corner of the canvas to refer back to and pull colors from.
Grab your medium paint round brush and color block the furthest back leaf first. Find the mid tone color and paint in each leaf, keeping your stylus on the screen the whole time for each leaf.
Add in the line details along each leaf. Draw in the lines with your round liner brush and then smudge them a bit. Add in a little bit of shading at the tops of the leaves by grabbing your medium paint round brush and paint a v and then smudge it to blend into the background.
For the leaf with the lighter line, use the eraser tool or use layer masking to hide the color and then smudge it.
Add in the light colored ring on the layer mask. Draw the ring freehand and smudge it out.
Draw in some finishing details with your dense wash brush and paint in some messy detail. Paint in some splatter detail with the bleeding splatter brush and the rounded splatter brush.
Paint in with the medium tooth paper texture and change the blend mode to multiply.
Done!
Receive special offers on courses + products, a new design file every month plus instant access to the Resource Library!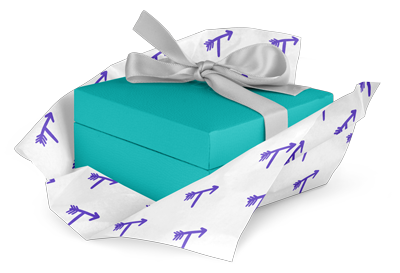 Pick up over 50 design + lettering files as our gift to you when you join the Tuesday Tribe for free!
Congrats!
Please check your email to confirm.