It's Tuesday! Time for another tutorial 😉 This week, we're painting 3 watercolor cactus doodles in Procreate! If you caught this tutorial a few weeks ago, this is the cactus version 🙂 In the video, we create simple containers filled with an Indian fig cactus and two versions of a saguaro cactus. You can use any brushes you'd like, though the ones shown are my watercolor illustration brushes. As always,the color palette is free + also available in the Resource Library.
Pin it for later!
Paint 3 Watercolor Cactus Doodles in Procreate
Mentioned in this video:

Here's a written overview of how to paint 3 watercolor cactus doodles in Procreate:
Indian Fig cactus: turn on your drawing guide to keep everything similarly sized. Draw in the pot first. Start drawing in the cactus making sure you keep your stylus down for each individual shape. Draw in the little spikes by using your eraser on the heavy paint round brush. Paint in some flowers to the top of the cactus shapes switching between pink and orange.
First Saguaro cactus: draw in the planter. Draw the cactus and add in darker lines by using the same brush and painting on top for a wet on dry look. Use your eraser on the round liner brush to add in the spikes.
Second Saguaro cactus: paint in a wider base planter. Draw in a stripe of color on the planter for some variation. Draw in the cactus skinnier and with more arms than the first saguaro. Add in the lines with a darker color.
Anytime some of the watercolor paint is looking a bit light, you can duplicate the layer to darken everything. Use the opacity tool to lighten it up some if needed.
Done!
Receive special offers on courses + products, a new design file every month plus instant access to the Resource Library!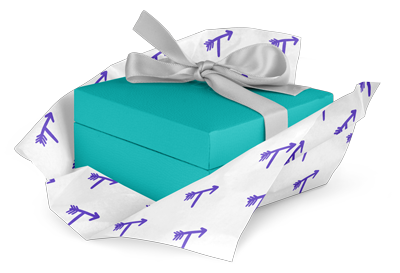 Pick up over 50 design + lettering files as our gift to you when you join the Tuesday Tribe for free!
Congrats!
Please check your email to confirm.