Happy Tuesday! It's time for project no.2 in my Procreate holiday greeting series! If you missed last week's, you catch it here 😉
This week, we're tucking holiday foliage into the negative spaces of our lettering to create an instant focal point and infuse that holiday spirit! If you're not comfortable with hand lettering, use your favorite font instead! (to add text, hit the gear icon > add > add text) .
Pin it for later!
'Tis the Season! Holiday Greeting in Procreate
Mentioned in this video:

Here's a written overview of how to draw a holiday greeting in Procreate:
Grab your heavy paint round brush and paint out your lettering with the white color. Center the lettering and make sure snapping is selected to see the yellow crosshairs to find the center of your canvas.
Plan out where all of the embellishments will go on a sketch layer. Draw out the largest elements first and fill in any negative space from your phrase. Reduce the opacity of your sketch layer to use it as a guide.
Use the medium paint round brush to start painting in your largest leaf element. Paint in the pine with the round liner brush. Draw in the white branches with your sketching pencil. Using the sketching pencil gives them a soft look compared to some of the harder edges in the other branches.
Add in your berries with your medium paint round brush. Switch up your berries between the red and pink color.
Stamp in your snow using a few different flake styles from the snow stamp brush set. Drop in some snow on the edges of the canvas to make it seem more realistic. Finally, add in some white dots with the monoweight brush to add some contrast.
Done!
Receive special offers on courses + products, a new design file every month plus instant access to the Resource Library!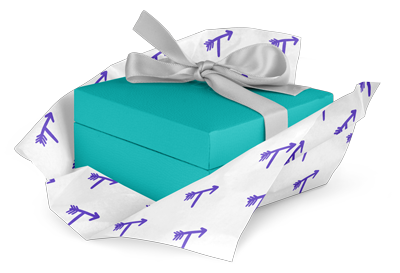 Pick up over 50 design + lettering files as our gift to you when you join the Tuesday Tribe for free!
Congrats!
Please check your email to confirm.