Happy last Tuesday of 2020! We're finishing up this year's episodes of my Procreate holiday greeting series today with a New Year's greeting!
In the spirit of wishing 2020 farewell for good, I thought it'd be fun to create a little mistletoe greeting to send it off 😉
In the tutorial, we'll first look at a reference photo of mistletoe pulled from my pinterest board, then we'll sketch out our full layout. We'll fully freehand our mistletoe based on what we saw in our reference image, then add in a little hand lettering with some dotted swirls as a finishing touch. We're using my paid set of watercolor illustration brushes for this, as well as my free dotted brush and the color palette is free, as always (also available in the Resource Library).
Pin it for later!
Kiss 2020 Goodbye! New Year's Greeting in Procreate
Mentioned in this video:

Here's a written overview of how to draw a New Year's Greeting in Procreate:
Grab a reference image of mistletoe from the Pinterest flower reference board. Download the image to your camera roll, head back to Procreate and insert it in.
Sketch out the general layout for the lettering, flourishes and mistletoe.
Draw in your dark green stems and leaves (long, skinny, tear dropped).
Grab your light green color and repeat the process with the stems and leaves. Fill in your berries sporadically.
Draw in a rectangle to the bottom of your canvas and fill in the color. Add in another rectangle for where you want the ribbon. Use your eraser tool to erase away the sides of the ribbon.
Write in your messaging to your ribbon with the sketching pencil (or editable text). Then fill in the lettering message with your round liner brush.
The last touch are some simple dotted line flourishing around the mistletoe.
Done!
Receive special offers on courses + products, a new design file every month plus instant access to the Resource Library!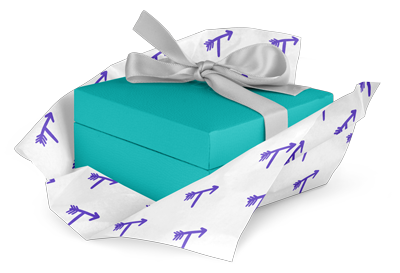 Pick up over 50 design + lettering files as our gift to you when you join the Tuesday Tribe for free!
Congrats!
Please check your email to confirm.