Happy Tuesday! If you're looking to get a little more organized this year, I've got a monthly calendar this week to help! We'll be designing a monthly calendar at a large scale and utilize a drawing guide to help with all of our spacing. Next, we'll change the scale, add a title and then create some sketchy style florals to frame it. Change the color and florals for each month to easily adapt it for any month of the year!
Pin it for later!
Design a Monthly Calendar in Procreate
Mentioned in this video:

Here's a written overview of how to design a monthly calendar in Procreate:
Start by turning on your drawing guides and changing the grid size to 75. Sketch out your guide layer allowing every day of the week two squares across. Repeat this step for the days of the month, allowing two squares per day going down.
Create a new layer and write in the numbers for the month and the days of the week using the Round Marker brush.
Scale your calendar down in the corner to create space for the month and illustrations.
Write your month name out with the Jittery Ink brush (or editable text).
Start your foliage by drawing out your stems and leaves in a sketchy style drawing your eye from the corners to the name of the month.
Continuing with that sketchy style, draw your flower buds with details of simple lines coming up from the base and coming out from the top.
Finally, add in some solid colored leaves with a lighter color. Add these behind the main leaves to fill in the gaps.
Zoom out to look at your calendar and find any areas of visual tension or white spaces.
Done!
Receive special offers on courses + products, a new design file every month plus instant access to the Resource Library!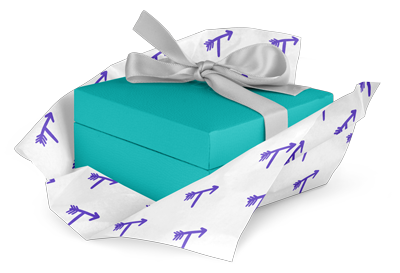 Pick up over 50 design + lettering files as our gift to you when you join the Tuesday Tribe for free!
Congrats!
Please check your email to confirm.